Designer Wallpaper Retailer Graham & Brown Launches New Elixir Collection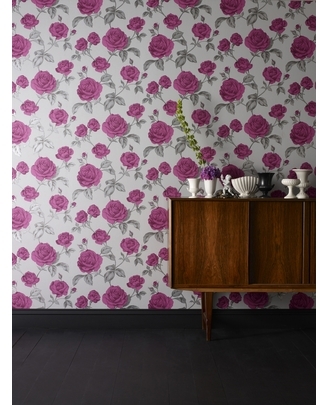 Graham & Brown's new Elixir
designer wallpaper
collection encapsulates modern elegance with beautiful hand-drawn floral and geometric patterns.
Taking its cue from the latest color trends for this season, striking shades of mustard, teal and petrol are complemented with wintry charcoals, raspberry and damson pinks, alongside a softer palette of mocha, latte and taupe neutrals. A blend of metallic, gloss and matt finishes adds timeless style to the collection.
"Elixir has the look and feel of a more expensive, designer wallpaper," said Mark Radford, director of design, marketing and home for Graham & Brown. "It is one of Graham & Brown's most stylish and graceful collections to-date, offering elegance at an affordable price."
Elixir also complements Graham & Brown's new
interior paint
collection, The Colours That Made Britain Great. The colour palette can be mixed and matched with the wallpaper collection for an effortless and stylish decoration solution.
The collection features seven
modern wallpaper
designs available in over 30 colorways, including oversized floral trails, classic damasks, simple stripes, geometrics and an ethereal wooded landscape design.
Countess – Beautifully depicted design with shimmering highlights, this romantic flourishing rose trail epitomizes vintage-glamour
Mirage – A shimmering whimsical landscape of beckoning trees that gives walls a muted ethereal feel
Dauphin – a regally-inspired vintage floral bouquet design; the perfect design for a graceful feminine space
Duchessa – An elegant floral trail contrasts matt florals and metallic highlights with contemporary colors for a stylish sophisticated look
Soprano – A striking geometric design reminiscent of an Aztec-drawn feather. Metallic overprint complements subtle and striking color combinations for understated glamour or high-drama modernism
Desire – A popular large-scale damask design reworked in four stylish shades for the winter season
Imperial – A classic two bar stripe design with metallic overlay, works both vertically and horizontally for a chic contemporary finish
About:
As a global leader in wall decor, Graham & Brown is recognized as a powerful creative source stretching the way people think of pattern and color. Through a combination of innovative techniques and ever-improving design skills Graham & Brown's mission is to inspire people to think differently about their homes. To learn more about Graham & Brown, visit
www.grahambrown.com