New review tool helps local businesses boost their online word of mouth for Free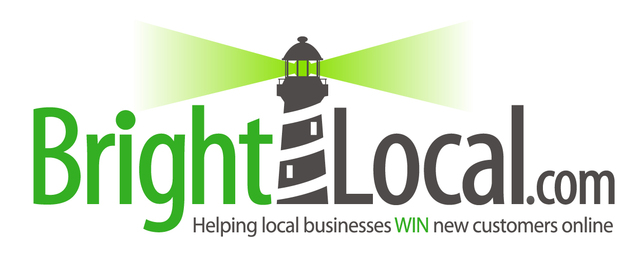 As local consumers flock to the internet to find more comprehensive and useful information about the best businesses in their area, so local business owners are learning new tricks about attracting new customers through the web.
Online customer reviews are as old as the internet itself but in the web 2.0 world their importance and focus is rapidly growing.
A recent survey by BrightLocal.com shows that 70% of local customers consult online reviews when deciding on which local businesses to use, and 69% of local consumers now trust the online opinions of strangers as much as personal recommendations.
As well influencing which business a local consumer chooses, online customer reviews can also improve the visibility of a local business on the internet. Local search engines, such as Google Places, use online reviews to determine where a local business appears in their search results. A business with more online customer reviews, or with more positive customer reviews, often appears higher up the search results than a business has has neither.
Smart business owners are turning this to their advantage by asking their loyal customers to leave reviews on local directory websites such as Yelp.com, Qype.co.uk and Superpages.com
Now there's a Free tool - called ReviewBiz - that can help any type of local business boost their online word of mouth within minutes.
ReviewBiz is a simple button that sits on any local business website and links directly to all leading online directories, local search engines and social media sites. It's quick to install and immediately allows local customers to leave reviews for their favorite businesses on their preferred directory. These reviews are visible to thousands of other local consumers and to Google. The result is greater online visibility, improved reputation and more local customers beating a path to your door.
Daniel Perry, a London based plumber, explains; "Since using ReviewBiz we've had well over a dozen reviews left by our regular customers. These now appear in Google and have helped us get to the top of the search results. We now get twice as many calls from people who found us online which has been great for our business"
Boost your online word of mouth today and start attracting more customers to your business. Visit
http://www.brightlocal.com/products/review-biz
and create your FREE ReviewBiz button now.
About ReviewBiz
ReviewBiz is a free online customer review tool created by BrightLocal.com. ReviewBiz enables any type of local business to boost their online word of mouth by making it easy for their customers to review them on all leading online business directories. It takes less than 5 minutes to create a ReviewBiz button; installing it is a simple cut & paste job which anyone can do. To find out more about ReviewBiz please visit -
http://www.brightlocal.com/products/review-biz
At present ReviewBiz only works for business based in UK & USA.
About BrightLocal.com (
http://www.brightlocal.com
)
BrightLocal.com is a London based local SEO company that specialises in building SEO tools specifically for the local business market. BrightLocal.com was formed in 2009 by experienced internet marketers Myles Anderson and Ed Eliot.The site is currently rolling out a suite of unique local SEO tools for SEOs, web-designers and local businesses. BrightLocal's tools currently serve the UK & US markets with further territories launching in 2011. BrightLocal also provide local SEO consultancy and support to all types of local businesses based in London and across the United Kingdom.