Dinesh D-Souza to headline The Virtue of Prosperity Conference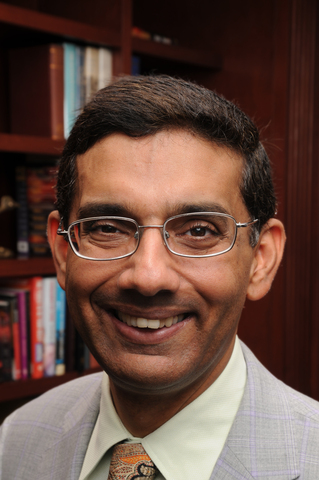 NEWPORT BEACH, Calif, January 11, 2011 - Dinesh D'Souza, NY Times best-selling author of The Roots of Obama's Rage and president of King's College, will be headlining The Virtue of Prosperity conference at the Fashion Island Marriott Hotel on February 25 and 26.
Other speakers include: David L. Bahnsen, Senior Vice President and Portfolio Manager at The Bahnsen Group; Jay Richards, author of Money, Greed, and God: Why Capitalism Is the Solution and Not the Problem; Fr. Robert Sirico, founder of the Acton Institute for the Study of Religion and Liberty; and P. Andrew Sandlin, president of the Center for Cultural Leadership.
This event will champion a virtuous approach to the free market in the face of the massive (and immoral) redistributionist economic policies of the present political administration.
Conference sponsored by the Acton Institute and the Center for Cultural Leadership.
For additional information call 831-420-7230, email
info@moralcapitalism.com
, or visit
www.moralcapitalism.com
.
Email Virtue of Prosperity Conference