IRS Tax Settlement Service Provider, Lothamer, Advises Public on Increased IRS Enforcement & New Tax Filing Rules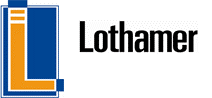 JANUARY 14, 2011 – Lothamer, Michigan's leading
IRS tax settlement
service provider, advises the public on increases in IRS enforcement and several important factors in filing taxes this year.
It is a new year and thus a new tax season, but this year there are a number considerations that must be addressed prior to filing. The year 2010 saw unsurpassed efforts by the IRS to make collections on back taxes.
The number of audited returns for 2010 increased by 11% from the previous year and the IRS saw revenue over $57 billion, up almost 18%, according to their reports. This increase in enforcement, partially in response to the federal deficit, has lead to greater scrutiny of small businesses and non-profit organizations. Businesses are not the only ones being harmed, however. Individual taxpayers are feeling pressure as well, specifically from the overbearing lien system.
The IRS also filed roughly 1.1 million liens in 2010, which was a 14 percent jump from 2009. Liens harm taxpayers by making it more challenging to pay their back taxes. For taxpayers who owe larger amounts, there may be even harsher consequences. For example, when delinquent tax debt exceeds $5,000 an automatic lien may be filed, leaving little room for negotiation or hope of relief.
As the IRS continues to increase their number of audits and filed liens in an attempt to close the "tax gap", Lothamer's goal is to help.
"No matter the reason or situation, we get people back on track by taking over their
tax negotiation
with the IRS to settle your tax claim," said Jesse Lothamer, President of Lothamer Tax Resolution. "We have had great results reducing the tax debt or receiving a refund for our clients, depending on the circumstance. There are options to correct an individual's back tax debt and Lothamer can achieve the best solution for their tax situation."
Lothamer understands that dealing with the IRS can be tricky and at best an intimidating experience. With a focus on maintaining personal relationships with clients through face-to-face interaction, Lothamer is there through every step in resolving clients' tax problems providing the best in
tax resolution services
.
Lothamer is a professional firm of Certified Public Accountants founded by Jesse I. Lothamer, J.D., C.P.A. in 1978. The firm specializes in Tax Representation and Tax Problem Resolution, and has helped thousands of clients settle their tax problems with the IRS and State of Michigan. With offices across the State of Michigan, Lothamer is Michigan's leading Tax Resolution Firm, and will continue to provide the general public with tax representation and tax problem resolution for a wide variety of tax problems.
Email Lothamer Tax Resolution