On-Line Strategies Announces ACH Capability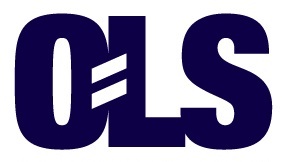 DALLAS, TX – January 18, 2011 – On-Line Strategies [OLS] today announces Automated Clearing House [ACH] capability for its current and future customers. Offered as both an in-house software product and a hosted service, OLS.ACH coordinates electronic funds transfer, electronic checks and other forms of direct depositing of funds via the Federal Reserve and its authorized banks.
"We've been performing EFT and complex financial transaction processing for our customers for 14 years," remarked Terry Richards, OLS' founder and CEO. "Coordinating ACH transactions extends our product family significantly and provides added flexibility in the way funds are moved from point to point. We're also working with several non-traditional customers and market segments that are just beginning to embrace the huge benefit and strategic advantage offered by ACH. We see this as a new dawn of capability for our customers and significant stride in our own growth and expansion within the online transaction processing space."
About On-Line Strategies
Since 1996, On-Line Strategies has been serving the financial services, retail and healthcare industries with mission-critical payment and adjudication systems, strategic and technical business process consultation and production support services. Many of North America's most demanding online and web-based processing environments depend on OLS for open architecture solutions and legacy application alternatives that offer proven performance, flexibility and the lowest cost of ownership. Any organization offering non-cash payment alternatives to its customers may benefit from OLS' capabilities: from banks and financial services providers to retailers; from pharmacy chains to gas stations and convenience stores; from check acceptance and guarantee servicers to payroll providers; and more.
www.olsdallas.com