The Motor Control Center Launches Surplus Electrical Equipment Website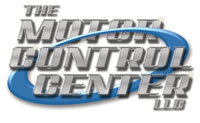 The Motor Control Center has been in business since 1945. Over the past several decades, the company has consistently evolved to meet the needs of its clients. The Motor Control Center is proud to announce the launch of its new website at
www.contactsandcoils.com
. The company is committed to being the industry leader in new and obsolete
surplus electrical equipment
and the new website is a testament to that commitment.
"Our commitment to our customers both new and existing can be seen in our new website. We wanted it to be as easy as possible for our customers to find replacement
electrical contact kits
, starters, and breakers. We also thought it would be a great way to show our extensive inventory of hard to find parts including used or obsolete circuit breakers," said Mike Roman, CEO.
The site enables the Motor Control Center to sell its large inventory of surplus electrical equipment online including starters, contactors, breakers and most renewal parts. It features high quality, low cost replacement contact kits for a variety of contactors and motor starters such as ABB, Allen Bradley, Cutler Hammer, Westinghouse and more.
All parts meet or exceed manufacturers' specifications and are in stock for immediate delivery. The company offers free ground shipping on all contacts, within the contiguous United States. The site offers a simple online shopping experience with an easy to use e-cart system. In addition to the user friendliness of the site, the site is also search engine-friendly, meaning that the site is designed to be appealing to the major engines like Google, Yahoo and MSN.
About The Motor Control Center
The Motor Control Center is the premiere supplier surplus electrical equipment including replacement electrical contact kits, starters, breakers and most renewal parts. The company also has a large inventory of hard to find parts including used or
obsolete circuit breakers
. Check the vast inventory online, or call 888-293-6004 for personal assistance.
Email The Motor Control Center