Conserve 10,000 Gallons of Water a Year in Your Foodservice Operation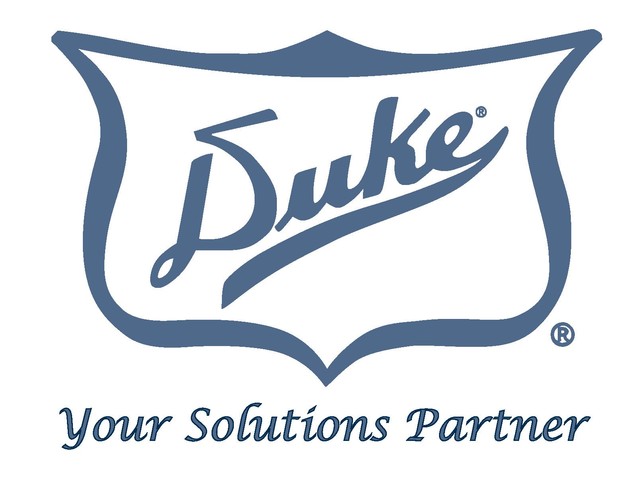 In February, Duke Manufacturing Company will showcase an innovative foodservice appliance at the What's Hot! What's Cool! Product Gallery at the NAFEM Show in Orlando.
The NAFEM Show reserves the What's Hot! What's Cool! Product Gallery for cutting-edge products with the potential to transform the industry. The Dri-Therm Rethermalizer is poised to do just that-as a waterless, resource efficient and safe alternative to traditional water bath rethermalizers.
The revolutionary Dri-Therm from Duke rethermalizes frozen bagged food products. There is no need to slack the product first or use water. This impressive process is accomplished by leveraging a sophisticated control system.
The unique warming environment surrounds frozen food packages with dry, even, gentle heat. Food reaches optimal serving temperature as fast as or faster than the water bath method. Furthermore, operators have the option to hold rethermalized product in the same unit for up to four hours.
Environmental savings are huge. An average-size operation will save over 10,000 gallons of water a year. Additionally, it automatically switches to a low-energy idle state after the food is rethermalized. Exhaust fans are unnecessary because steam is not created in the process.
By eliminating boiling water from the operation there is less potential for scalding burns or slip and fall accidents in the workplace. Slip and fall accidents can cause serious injuries and significant losses in productivity. And a single claim can cost several thousands of dollars.
Duke Manufacturing will be exhibiting many other innovations in Booth 2000 at the NAFEM Show: Modular Custom and Custom Serving Lines; the X-Green Produce Safety System; X-Clean and X-Stream Warewashing equipment; and the Air Holding Unit and Multi-Use Holding Unit, which both control humidity for moisture sensitive products.
The 2011 NAFEM Show will be in Orlando, Florida from February 10-12. Representatives from Duke will be available during the show for
appointments
and demonstrations on the Dri-Therm and other innovations.
About Duke Manufacturing
Duke Manufacturing is an industry leader in the design and manufacture of equipment solutions for the foodservice industry, including major restaurant chains and dining facilities for schools and other institutions. Founded in 1925, the company is based in St. Louis, Mo., with two U.S. manufacturing facilities and distribution and service centers in Europe, Latin America and Asia. As an Energy Champion Award recipient from the U.S. Department of Energy and an ISO 14001 certified manufacturer, the company's research and development is focused on creating cost-saving and eco-friendly technologies that save resources while delivering the highest quality food for the ultimate consumer.
Email Duke Manufacturing Company