Sun, Sea, Sand and Scenery Relax Italian Style at Eurocamp's Brand New Parc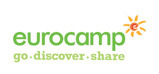 Nature lovers and sun seekers alike will be in heaven at the new Spiaggia E Mare parc in Italy. Surrounded by UNESCO World Heritage National Park,
Spiaggia E Mare
really couldn't be better placed for a relaxing Italian break.
Beautiful landscaped gardens lead from the parc to the private beach on the shores of the
Adriatic
, where you can lie and soak up the sun, sip cocktails at the beach bar, or choose from the array of watersports and other activities on offer.
With two stunning swimming pools and an excellent Italian restaurant, a pizzeria, take away, bar and shop all on site, you'll have everything you could ever need right under your nose. A wealth of activities from football and tennis to archery and canoeing as well as a full programme of daytime and evening entertainment will ensure that there is plenty to keep you occupied on parc.
However, should you wish to venture further afield the nearby renaissance town of 'Ferrara' is one of Italy's best kept secrets while Ravenna, famed for its outstanding byzantine mosaics is also well worth a visit. The natural wonders of the surrounding Po Delta, which is home to 460 species of reptiles and mammals and 300 species of birds, can be explored on a bike hired from the parc.
A
Eurocamp
organised trip to enchanting Venice, which is just under two hours away by boat and bus, could be the perfect way to kick back, relax and end your holiday taking in the sights of this Italian marvel – from Venice's iconic canals, to the breathtaking St Mark's Basilica and the city's many art galleries, home to some of the world's great masterpieces.
A seven night stay at Eurocamp's Spiaggia E Mare parc, arriving on 16 May 2011, staying in a 2 Bed 1 Bath Sunlight mobile home (sleeps a maximum of 7, maximum 6 adults), will cost just £382 for the whole family, accommodation only.
For further information on Eurocamp, please call 0844 406 0552 or visit
www.eurocamp.co.uk
.