AirSplat Marketing contest open to the public, $10,000 in prizes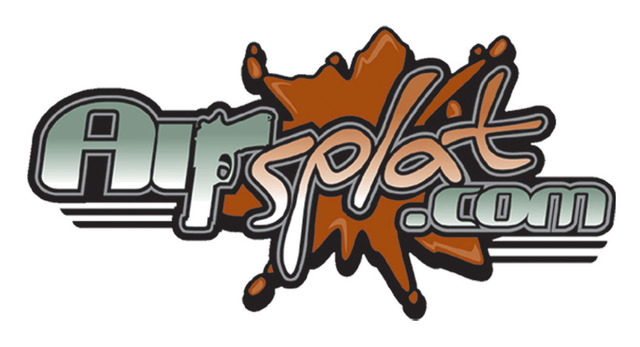 ARCADIA, CA – February 3, 2011 - AirSplat.com, the Nations Largest Retailer of Airsoft guns and gear, is giving their loyal fans a chance to win some serious money and give them a voice in the new web 3.0 marketplace. AirSplat is holding a Marketing Contest open to the public, with a grand prize of $10,000 cash.
The airsoft company is single handedly the nation's largest airsoft only retailer offering a huge selection of airsoft guns and accessories. In the 10 years of its history, it's set many records and this is another example. CEO and founder Kenneth Wilson states, "We're able to do this promotion because we've reached that size where we can experiment and give our fans a chance to voice their ideas." This promotion is similar to other large corporations who are using social media to hear from their base, such as the Pepsi Refresh Project.
"We're really able to leverage the direct link we have through Facebook, Myspace, and Social Media". When asked why they didn't opt to use a professional marketing firm, Wilson states, "We have for other projects, and they're great for what they do, but good ideas come from everywhere, not just marketing consultants, groups, or firms."
Everyone says they have great ideas. Well, here's a chance to not only flex your ideas and skills, but a chance to win a huge prize too! AirSplat is hoping to reach business savvy airsoft players, as well as Undergraduate marketing and Graduate MBA students looking for a competitive scholarship that provides a fun challenge. "This strategy is great because it gives a direct feed to our core market, the people who are making purchases directly from the site."
With a rich environment for competition and novel ideas, AirSplat wants their public and fans to know they're listening and receptive.
About The AirSplat $10,000 Marketing Contest:
AirSplat.com is the largest retailer of Airsoft products in the U.S. Their sale demographic is predominantly males between the age of 10 and 35. AirSplat has a YouTube with close to 4 million views, and a Facebook page with 73,000 fans. The peak quarters of business occur during the holiday shopping season, as well as during the summer months when students go on summer vacation.
The goal is for individuals or teams to design and execute a marketing campaign that will generate large scale buzz, excitement, and online traffic to AirSplat. Methods and approaches are not restricted and can be any or more of the following marketing approaches: viral, guerilla, social, etc.
The team / individual that can create the most effective and dramatic results will be the winner of the grand prize!
3 finalists will receive full expenses paid trip to AirSplat HQ for tour, lunch, and airsoft game at Tac City Airsoft. All equipment and entries will be covered. The contest winner(s) will be awarded a grand prize of $10,000. A prize of $1,000 will be given to the 2nd place finisher, and an honorable mention will be given to the third finalist. Full rules and guidelines can be found at
http://www.airsplat.com/marketingcontest2010.htm
About AirSplat
Airsplat is the nation's largest and longest running dealer of Airsoft guns, airsoft gear, and airsoft equipment. They are committed to providing excellent customer service while staying on the cutting edge of Airsoft products and having the most competitive prices. Airsplat regularly sponsors airsoft teams, groups, and large scale events with direct donations, airsoft guns, and airsoft supplies.
Website:
http://www.airsplat.com
Media Contact:
Mark Francis, AirSplat Marketing Representative, (626-415-7777)
marketing@airsplat.com