New Site Makes It Ultra-Easy to Sell an iPhone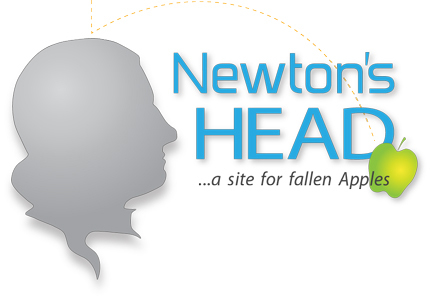 Austin, Texas (February 9, 2011) – From iPhones to iPads, a new site offers owners of Apple products an instantaneous way to sell their old items.
Newton's Head has launched and offers owners a simple, three-step process to unload their unneeded items – and receive a timely, top-dollar payment. The Austin-based company has been in testing-mode for the past six months, and is officially launching the site
www.NewtonsHead.com
this week in light of Verizon's new agreement with Apple to sell iPhones.
"There's tremendous demand from AT&T users willing to pay a penalty fee to make the switch to Verizon," said Cater Joseph, owner and founder of NewtonsHead.com.
Joseph notes because AT&T and Verizon iPhones operate on different network technologies, namely GSM and CDMA respectively, clients can't use their same phone with the competing service providers. Reports indicate Verizon has experienced record-breaking sales of iPhones, and will start selling them in stores on February 10.
"Our message is simple: don't let your old iPhone sit in your sock drawer, and whatever you do, don't throw it away. Instead, sell it to us for top-market value," Joseph said, noting the company is currently paying up to $463 for an iPhone 4 and up to $186 for the popular iPhone 3G.
Step one is to enter the information about your Apple product, including type and condition. An automated pricing engine generates a figure the site will pay. If you agree to the price, accept it, and the site generates a pre-paid shipping label. Put the product in a box and the shipping label on the outside, mail it, and within 24 hours of verifying the merchandise, Newton's Head pays you by check or PayPal. Eco-conscious consumers will be happy to know Newton's Head refurbishes and resells the products, or if they are beyond repair, recycles the components.
About Newton's Head:
Newton's Head buys, recycles and repairs Apple Inc. products. Created by the ultimate Apple fan, it is the ultimate source for Apple lovers to receive top dollar for their unwanted products. Visit
www.NewtonsHead.com
for more information.
Contact: Cater Joseph, founder
(512) 663-6007 |
caterjoseph@gmail.com