Cataract Surgery, Diabetes & Prostate Medication Update on Aboutcataractsurgery.com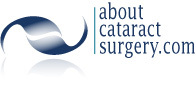 Medical Management Services Group, L.L.C., managers of the cataract surgery & lens implant information and cataract surgeon directory website
www.aboutcataractsurgery.com
states that "Diabetes is a known risk factor for developing a cataract. The Centers for Disease Control and Prevention (
www.cdc.gov
) recently reported that an alarming of Americans has diabetes or "prediabetes". With more than 1 in 4 Americans over the age of 65 having full blown diabetes, it is very likely that more and more diabetics will seek consultation with cataract surgeons regarding cataracts and cataract surgery," said Katherine Carlisle, the Managing Partner of
www.aboutcataractsurgery.com
.
"In addition, we now know the incidence of problems with an enlarged prostate gland (BPH) is at least 50% for men in their fifties and about 80% for men in their eighties with about 50% of all men with BPH having some degree of urinary flow problem and 25% of all men being treated with prostate medication by the age of 80. We are aware of the potential difficulty and complications for men taking certain prostate medications before cataract surgery."
"With the population of diabetics and those taking prostate medication growing rapidly-and those same people entering the age of cataract formation and needing cataract surgery, we thought it was timely to offer additional information to
www.aboutcataractsurgery.com
visitors about these topics as they relate to cataract surgery," said Ms. Carlisle.
In order to provide eye care consumers with the most unbiased information, unlike many websites offering information about cataracts, cataract surgery, cataract surgeons or intraocular lens implants (IOL),
www.aboutcataractsurgery.com
does not accept funding, support or advertising from pharmaceutical, medical device, laser or lens implant companies.
Email Medical Management Services Group