On-Line Strategies Announces PaymentMaster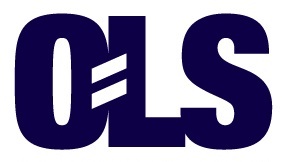 DALLAS, TX – Feb. 22, 2011 – On-Line Strategies [OLS] today announces PaymentMaster, a hosted system for automating the distribution of royalty and other payments to partners, stakeholders and suppliers. Working in conjunction with existing oil and gas accounting software, PaymentMaster generates electronic and paper-based checks, and provides online electronic statements and payee management tools for oil and gas exploration and production (E&P) companies at significant savings over manual and traditional third-party processing methods.
"NeoFirma approached us on behalf of their clients and asked whether we could apply our proven electronic payments system to their monthly revenue distribution requirements," mentioned Terry Richards, OLS' founder and CEO. "Frankly, I was shocked that so many of them were manually preparing paper statements and checks for those with a vested interest in their oil and gas wells. PaymentMaster streamlines these tasks and saves significant expense over manual methods. And for energy companies using a financial services provider to perform EFT royalty payment transactions, PaymentMaster can save thousands of dollars every month."
Asked whether PaymentMaster has application for companies outside the oil and gas arena, Richards commented, "We see this as only the tip of the iceberg. While Neofirma will represent PaymentMaster to their energy customers and prospects, OLS believes that literally any company preparing 300 or more monthly payments and statements for its employees, suppliers, contractors, investors and so forth, can benefit from using OLS.PaymentMaster. We offer the software as a service, so start-up costs are minimal, and payback begins in only a few months."
About On-Line Strategies
On-Line Strategies, founded in 1996, is a software and services company focused on processing complex, large volume and ultra high-speed transactions in highly mission critical environments. The company's open architecture platform is the foundation for virtually any form of electronic payment authorization and fulfillment, with the overriding value of the OLS engine being its ability to host numerous value-add applications, simultaneously, for its customers. The resultant strategic advantage for financial services providers, retailers, pharmacies, insurance companies, healthcare providers and payers, energy companies and more, translates to significant competitive advantage and improved customer service, along with measurable financial and operational improvement.
www.olsdallas.com
About NeoFirma
From prospecting and exploration through operations, NeoFirma provides independent E&P companies and service providers the ability to create improved value through its web-based information services. NeoFirma's services create performance reports and graphs to manage every point of a well's life cycle – assisting clients in the business decision process with the right information, at the right time, and at the right place.
www.neofirma.com
.