Leading Tax Resolution Firm Informs Taxpayers on State of Michigan Tax Amnesty Program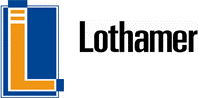 February 22, 2011 –Lothamer, Michigan's leading
IRS tax settlement
service provider, advises taxpayers to take advantage of the Michigan Tax Amnesty program.
It is a new year and thus a new tax season, but this year Michigan residents who are behind on their taxes may catch a break if they qualify for the
Michigan Tax Amnesty
program.
The Michigan Tax Amnesty program applies to tax debts that were due on or before December, 31, 2009. Under the Michigan Amnesty program, taxpayers will not have to pay the penalties or interest on the penalties, which results in huge cost savings of up to 50%.Taxes included in the Michigan Tax Amnesty program are: state withholding, use, sales, SBT, motor fuels, and tobacco. Michigan tax payers must file for all missing periods by April 15, 2011 to qualify.
"This is an actual chance for tax payers to 'get a deal' with the State of Michigan," said Jesse Lothamer, President of Lothamer Tax Resolution.
Lothamer understands that dealing with tax problems can be, at best, an intimidating experience. With a focus on maintaining personal relationships with clients through face-to-face interaction, Lothamer is there through every step in resolving clients' tax problems providing the best in
tax resolution services
.
Lothamer is a professional firm of Certified Public Accountants founded by Jesse I. Lothamer, J.D., C.P.A. in 1978. The firm specializes in Tax Representation and Tax Problem Resolution, and has helped thousands of clients settle their tax problems with the IRS and State of Michigan. With offices across the State of Michigan, Lothamer is Michigan's leading Tax Resolution Firm, and will continue to provide the general public with tax representation and tax problem resolution for a wide variety of tax problems.