ProExhibits Hires Senior Sales Consultant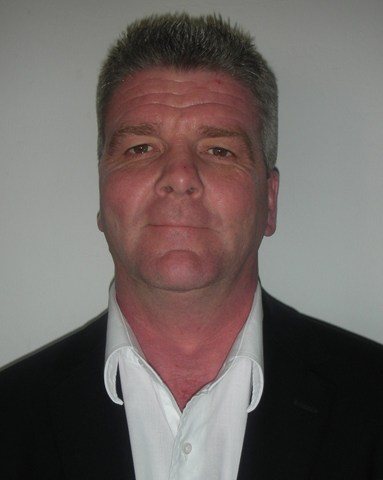 ProExhibits – an award winning event and
trade show exhibit design
, fabrication and management agency - headquartered in Sunnyvale, California – announces the hiring of industry pro Harry O'Leary as Senior Sales Consultant effective February 1, 2011.
With over 10 years in the trade show exhibit and events industry, O'Leary has extensive experience in client relations,
trade show exhibits
and experiential marketing and sales programs. He has been responsible for servicing national and international brands across a variety of business sectors including the medical device, high technology and software industries. O'Leary excels in managing the design process, fabrication, graphics and the comprehensive management of clients' marketing programs.
Mary Ann Furnish, ProExhibits Vice President of Sales, says, "We're thrilled to have Harry join our stellar sales team. He has solid industry knowledge, is hard working, and is highly energetic and innovative. Born in Dublin, Ireland, O'Leary adds an international flair to our firm. His in-depth understanding of the client experience, along with his world experience, brings both international professionalism and excitement to ProExhibits."
Dick Wheeler, President of ProExhibits, says, "We're excited by the addition of Harry to our growing sales team which coincides with the expansion of our custom fabrication and storage facility. We continue to add great people and new event products and services to our client offerings. Harry complements our winning sales force that handles the full spectrum of management for corporate event programs."
According to O'Leary, "I'm elated to join the remarkable ProExhibits team. The creative talent and in- house resources of ProExhibits will be the perfect fit for my experience in the trade show and event industry."
ProExhibits is experiencing solid growth as documented recently with its listing as one of the country's fastest growing private companies in the prestigious Inc 5000 ranking. The selection was awarded by Inc Magazine and was based on annual revenue rankings of the top privately held companies in America.
About ProExhibits
ProExhibits is an award winning event and exhibit design, fabrication and management agency providing turnkey, one-stop custom event solutions for clients worldwide. They are well known for designing highly unique custom event solutions, custom, modular and
portable trade show exhibits
and rental solutions with flawless, stress free event execution.
ProExhibits specializes in exceeding client expectations, exemplified by a nearly perfect (99%) customer satisfaction rating for design, production and management services. ProExhibits welcomes the opportunity to utilize their expertise to guarantee your success, whatever your event needs. ProExhibits | 1188 Bordeaux Drive, Sunnyvale, California 94089 | (408) 734-3600 |
www.proexhibits.com