Logistics Provider IMS Intermodal Chose ACOM's EZConnect EDI Software To Streamline Thousands of Transaction Documents per Day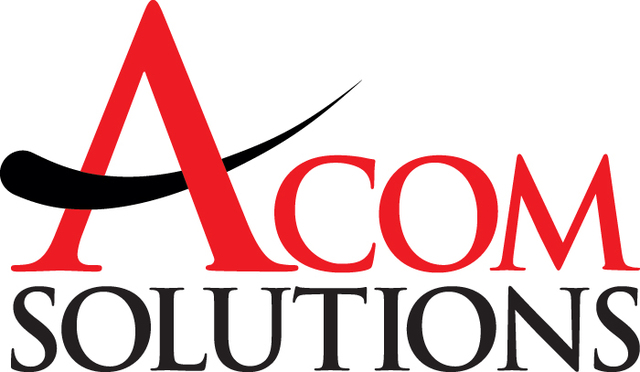 Eatontown, New Jersey, March 9, 2011 – IMS Intermodal LLC, an Eatontown third-party logistics (3PL) provider, is now expediting transactions with a significant number of its international and domestic clients through the use of ACOM Solutions, Inc.'s EZConnect
EDI software
tool, it was announced today by ACOM Senior Vice President James R. Scott.
Launched in 1995, IMS manages the operations and technology needed for movement of cargo for a large number of internationally-oriented clients, including shipping lines, direct shippers, customs brokers, freight forwarders and other logistics providers. IMS uses all available land transportation resources and the latest technology in order to maximize the solutions that we can offer to their clients.
According to Tenny Oseni, the IT specialist who manages and maintains the EDI/XML operations, some 25 percent of the company's clients now transmit and receive literally thousands of EDI, XML and/or flat file documents per day using ACOM's EZConnect software tool.
EZConnect
is an any-to-any
data translator
that supports U.S. and international EDI standards (X.12-EDIFACT), as well as XML standards and proprietary flat-file documents. It enables unattended and error-free exchange of documents between computer systems, dramatically increasing speed and efficiency of transactions. Key EDI-format documents in use by Intermodal and its clients include motor freight and rail invoices, dispatches and acknowledgements, appointment and tracking documents, among others.
"EZConnect is a valuable tool in streamlining the processes involved, often beginning even before merchandise is shipped," said IT Support Specialist Joe Lisa, who has been with the company since its early days. "Before we implemented EZConnect, we had no way to automate the inbound/outbound exchange of electronic documents. Everything was manual; we were able to do it but it was an arduous, time-consuming process."
Most commonly, EZConnect interfaces directly with relational databases, where data resides in complex tables. Conversely, Intermodal's ERP system is Intersystems Corporation's object-based Caché database, in which the relevant data is housed within structured, replicable objects as clusters of coded information. ACOM's professional service team worked with Intermodal to devise an intermediate phase in which inbound and outbound transactions are processed in Microsoft Access prior to their input to Caché or export to EZConnect.
"EZConnect has the ability to translate any document format to any other, which dramatically simplifies and streamlines transactions with clients who have opted to exchange documents electronically," Lisa said. "It allows us to respond faster and to handle a lot more volume, which is particularly important in dealing with large clients. It is definitely facilitating company growth."
About ACOM Solutions, Inc.
For over 28 years, ACOM has been automating document and payment processes for more than 4,000 organizations, across all industries. ACOM's solutions integrate with any financial/ERP system to extend their capabilities to dramatically improve an organization's efficiency by automating their previously manual, paper-based processes, and significantly decrease an organization's costs. For more information, call 800-699-5758, email
sales@acom.com
, or visit
www.acom.com
. For more information about partner opportunities, call 800-347-3638 x 4150.
Email ACOM Solutions, Inc.