VAC-U-MAX Available to Answer Pneumatic Conveyor Systems Questions at Interphex 2011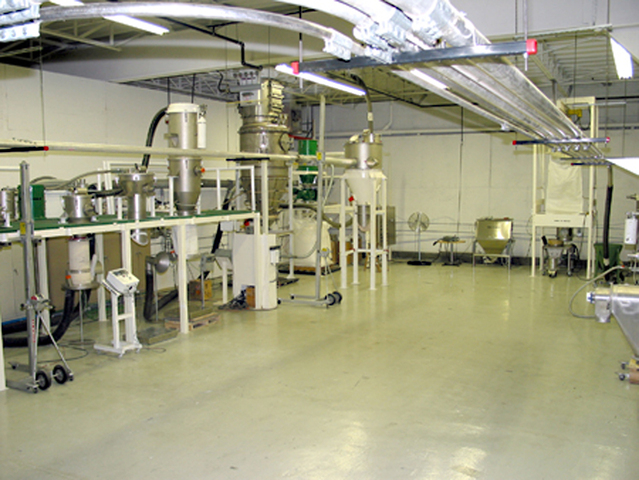 Bellville, NJ, March 16, 2011 – A regular exhibitor at Interphex, VAC-U-MAX, an early pioneer of vacuum technology best known for handling free and non-free-flowing powders in the pharmaceutical and nutraceutical markets, will be on hand to answer questions about
pneumatic conveyor systems
and difficult powders at Interphex 2011 in New York, New York, March 29-31, in booth 2882.
"Interphex is one of our most important shows because we can meet face to face with processors and answer difficult powder problems," says Doan Pendleton, VP of Marketing and Sales at VAC-U-MAX. "The equipment we take to the show demonstrates some of the basic components that make up pneumatic conveyor systems, and we use those to give people a fundamental idea of how systems operate."
Vac-U-Max specializes in design and manufacture of pneumatic conveying systems and support equipment for conveying, weighing and batching of dry materials. The primary technology for conveying is vacuum, but positive pressure pneumatic conveying systems as well as mechanical conveyors, like
flexible screw conveyors
, are used as applications dictate.
Pendleton says. "We want people to get a fundamental idea of how a system operates and then we can work with them to design a system that best fits their specific application."
In addition to having two operational
pneumatic conveyor systems
in the booth, VAC-U-MAX also conducts live demonstrations of how pneumatic conveyor systems can be designed to deliver closures and moderate-sized containers to a filling line.
The company routinely supplies equipment to the pharmaceutical industry to deliver delicate capsules to and from filling machines as well as providing processors with ready-to-operate vacuum Tablet Press Loaders which are furnished as complete vacuum conveyor systems for mounting on customers' presses.
Combining modern electronic technology with innovative mechanical and pneumatic design, programmable control panels with microprocessors are the nerve center for these systems that have reserve capacity to handle sixteen presses. The microprocessor constantly scans level controls on the surge bins and initiates conveying of tablet formulation to the receiver over any press requiring material, insuring that no press will run dry, which could cause costly tooling damage.
These loaders eliminate manual scooping of product and messy dumping or mishandling, drawing material directly from drums, boxes, storage containers, or process vessels. Where product separation with conveying powders and granular material is an issue, flexible screw conveyors are implemented to eliminate separation.
An equally important activity is also the design and manufacture of heavy-duty industrial vacuum cleaners, ranging from small air and electric powered drum styled units to large electric and diesel powered units. All equipment built for pharmaceutical application is USDA accepted.
Industrial vacuum cleaners reduce housekeeping cost and clean up spills quickly and safely, making for a better respiratory environment.
For more information about VAC-U-MAX
pneumatic conveyor systems
or to see the equipment in action, including industrial vacuum cleaners that are rated for Class II Div II environments stop by booth 2882 at Interphex 2011 in New York, New York, March 29-31, at the Jacob K. Javits Center.