Galapagos Explorer Earns ISO 9001 Certification Ensuring Excellence In Customer Satisfaction For Galapagos Islands Cruises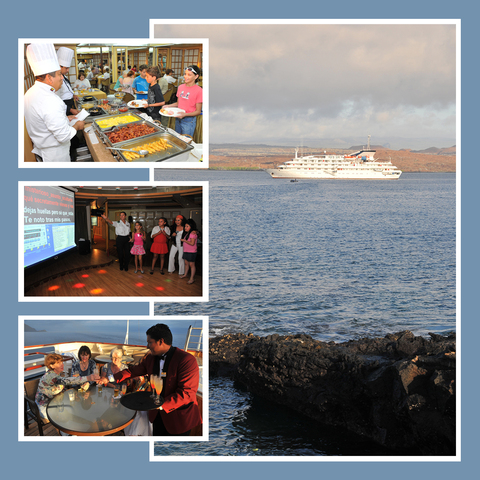 Galapagos Explorer, a specialist in
Galapagos Islands Cruises
, announced today it has received the prestigious ISO 9001 Certification for quality service on its all-suite luxury cruise vessel, the Explorer II. Becoming certified in this category ensures the cruise line has met the requirements of a Quality Management System (QMS), a clear benefit for all customers traveling on the ship.
As one of the premiere vessels in its class, the Explorer II's ISO 9001 certification establishes a dedication that meets customer expectations and satisfaction while traveling on any of the company's Galapagos Islands cruises. The QMS program evaluates their ability to provide appropriate and effective quality of service. The ISO process additionally requires that companies identify and implement improvements on an ongoing basis as well.
The benefit for passengers is clear. With the ISO 9001 certification, the customer is continually the focus of how well service is delivered, maintained, and improved upon. It requires that both constancy and consistency be provided on all Galapagos Islands cruises the Explorer II undertakes. Furthermore, Galapagos Explorer staff benefits from increased job satisfaction and improved operational results that occur due to the diligence of a customer-driven focus.
As an all-suite luxury cruise vessel, the Explorer II provides some of the most meaningful eco-tourism adventure and comfort in the world, delivering educational opportunities for Galapagos Islands cruise travel with twice daily island excursions being offered. They also provide an excellent resource library onboard the vessel and have well-trained staff to advise and educate passengers about the islands, their history, and ongoing scientific efforts being conducted through various projects and studies.
Further, the luxury suites are generously appointed and are an ample 250 square feet in size. The Explorer II has a Jacuzzi bar, dining lounge, piano bar, coffee bar, a solarium, massage suite, and medical assistance center. Activities onboard include towel folding, Spanish lessons, karaoke, star-gazing, and of course, the Naturalist Program.
The Galapagos Explorer maintains strong commitments to sustainable tourism practices by reducing their own environmental footprint, while exercising social responsibility for the archipelago. As a company consistently committed to excellence, the Galapagos Explorer has a tradition of certification from which customers benefit. Other certificates they hold are Smart Voyage-Rain Forest Alliance, ISM, ISPS, SOLAS Passenger Safety, ILLO (International Load Line), Marpol (IOPP; Prevention of Pollution). They are classified as RINA, Registro Italiano Navale *100A 1.1
For additional information about the Galapagos Explorer, please visit their website at
www.galapagosexplorer.com
or call 1.800.613.6026.