Hawaii Life Real Estate Announces Brad Haeger as Director of Social Media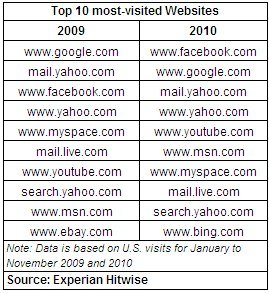 Hawaii Life Real Estate Brokers
announces Brad Haeger as Director of Client Relations. The position includes oversight of the company's Social Media Department and a growing database of over 35,000 subscribers to their website. Hawaii Life is constantly engaging site visitors in formats their clients are most comfortable with. For younger generations, this communication tends to be in the form of Social Media. This awareness, and the company's ability to adapt, has led Hawaii Life's growth, tripling in both number of Realtors and sales in the past year.
"Brad has managed our database for years, so he sees the emerging trends of where and how our clients reach out to us," explains Matt Beall, Principal Broker. "It's only natural for him to oversee our Social Media efforts considering his history and track record with project management."
Hawaii Life's growth is spurred by the company's ability to spot emerging trends. So, it's no coincidence that this announcement falls on the heals of Hitwise Intelligence reporting that
Facebook is now the most popular website in the U.S.
, surpassing Google by a small margin. "More and more people are communicating through Facebook," says Hawaii Life Head-Web-Head Justin Britt, "as an example, if I email my wife it might be over a week before I hear back from her, but if I post on her Facebook Wall I get a response immediately."
Leading the Brokerage's Social Media engagement is the
Hawaii Life Facebook page
. "Hawaii Life brokers and agents prove everyday that business is done through social websites like Facebook," says Britt, "now it's time for the company to honor how our clients want to interact with us."
"We focus on smart marketing and solid representation, and Brad's focus is on maintaining the relationships we already have." says Winston Welborn, Hawaii Life's Creative Director, "Most companies get into Social Media to generate more business or get more 'leads', and there's no doubt that we'll reach a wider audience, but our focus is on communicating with the tens of thousands of clients and customers who have already reached out to us."
Hawaii Life has been recognized for their development of a new paradigm in real estate by combining state-of-the-art technology with a brokerage and agents that emphasizes the human connection.
Having grown very rapidly in the last two years, Hawaii Life now includes 97 agents in 5 offices on the islands of Kauai, Oahu, Maui and the Big Island. Last year the company was named a
2010 Innovator Awards finalist
by Inman News (a leading real estate news company). Brad Haeger works from Hawaii Life's
Kauai real estate
headquarters in Princeville.
Email Hawaii Life Real Estate Brokers