Facebook App Developer Nordeus Reaches 2 Million Monthly Active users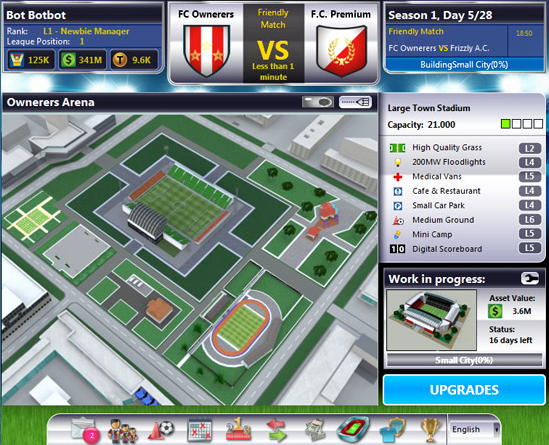 Nordeus, developer of the mega-successful social game Top Eleven Football Manager, says it has reached a major user milestone, with more than 2 million unique users playing its online game every month.
Top Eleven Football Manager, the Facebook-based Football Manager game, launched in May 2010 and has reached a user base of 2 million – with over 480,000 of whom play the game on a daily basis, according to Nordeus.
This number has doubled in the past six months and comes even before Top Eleven celebrates its one-year anniversary; the game also has over 650,000 Fans on Facebook.
Top Eleven Football Manager, the largest online football management game in the world today, is a multiplayer game developed for Facebook and other social networking sites. The game allows players to create their own football team and assume the role of the football manager.
The gameplay includes: Managing the squad's tactics and training, buying and selling players, controlling team's finances, playing matches against your friends, and participating in venues such as the champion's league and the world cup.