Power 2 U, your online recruitment broker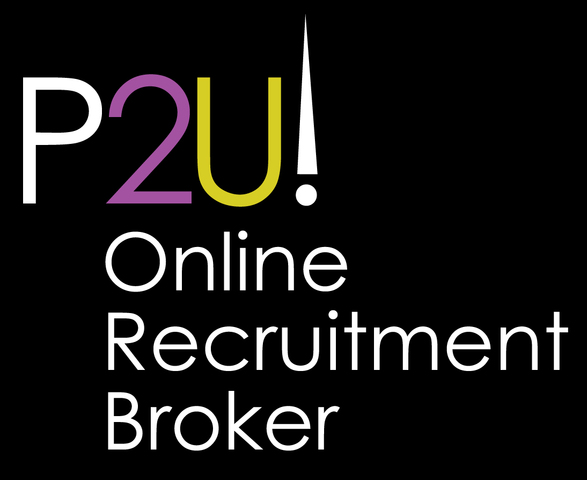 Online job sites and social media recruitment have revolutionized the recruitment landscape for both employers and job seekers as well as largely increase the efficiency with which hiring decisions can be made.
Gone are the days when online recruitment was the exclusive domain of the techno savvy, the curious and the ultra-sophisticated. Today, there has been a paradigm shift in the way companies should recruit thanks to the value, efficiency and ease-of-use of today's career sites. Additionally, with internet penetration levels skyrocketing and geographic boundaries blending when it comes to professional mobility, this medium is definitely here to stay.
So what are the benefits of online recruitment which have revolutionised the way companies hire and candidates search?
Reduced time-to-hire
E-cruitment allows for immediate real-time interaction and 24 x 7 online search activity. Employers can post a job in as little as 20 minutes on a career site (with no limits to ad size) and start receiving CVs in response immediately. The posting typically remains active for as long as 30 days and continues to receive applicants as job seekers come across it. Typically, E-cruitment hiring is on average 70% faster than traditional hiring methods and the recruiting cycle is quicker at every stage from posting, to receiving CVs to filtering to managing the contacts and workflow.
Reduced cost-of-hire
Costs of posting jobs and/or searching for candidates on job portals can be up to 90% lower than the costs of using traditional search firms and/or advertising methods.
Wider reach for employers
Unlike traditional methods, which are usually restricted by career level, geography, industry or other parameters, online recruitment portals typically have current and active talent databases that cover all career levels, industries and regions.
Wider reach for candidates
Candidates benefit immensely from the wider scope they gain through online job sites. They are able to access jobs in all industries and locations they may not otherwise have learned of and can apply immediately through the click of a mouse.
State-of-the-art filtration tools
State-of-the-art, on-line screening/filtering tools allow you to immediately search for the right candidate using different criteria including country of residence, skills, education, career level, previous experience etc. This dramatically increases the efficiency of the E-cruiting process and the quality of the candidates selected.
Job ads
Employers can use unique job ads to project their brand & company image to prospective job seekers. Sophisticated management tools The entire recruitment process is managed from one location which allows you to post vacancies, receive CVs, screen, prioritize and contact candidates individually or collectively and track all activities. Job seekers similarly can track the progress of their application at every stage of the hiring process from their own functional Workspace.
Allows for confidentiality
Both employers and job seekers can elect to maintain their confidentiality. Employers can elect to search the databases without posting a job if the vacancy is sensitive in nature, or they can post a vacancy while keeping the company name confidential. Similarly, candidates can post their CVs online while keeping their names and present employer's name confidential.
Allows for pro-activity
You are in full control of the hiring process with online recruitment. You can contact candidates in real-time and directly, filter, assess or select the required candidates. By being in the driving seat you will gain valuable insight into the nature of the marketplace and the competitive landscape for the position.
Allows for database build-up
You can save attractive CVs from an existing online search to build a priority database of pre-screened star talent for future use.
In sum – how to source the best staff! Online Recruitment is one important avenue that has hidden potential and has become a "must do" and cost efficient way for any company looking to reach their audience.
Not only does E-recruitment have the effect of making your business more highly recognisable, it is also far cheaper, easier and more specified to your needs. Importantly, using online job portals also creates cross-brand referencing, which works hand in hand with your company's website and social media sites.
P2U! will help you 'catch' the best candidates first?
As social media and online recruitment brokers, we are able to assist you in this field with advice and strategy! We help you to market your business online, whilst simultaneously aiding in your search for the right candidates to join your team. We know how to do this, where to look and how to streamline the process.
But where do you start? Simple. You start with us!
We specialise in developing a customised package that tailors your recruitment solution to be the most effective it can be. We analyse your needs, show you what is available to use and educate you on the ones that are best suited for your company in particular.