Dr. Ashish Bhatt Joins The Recovery Place Team as Medical Director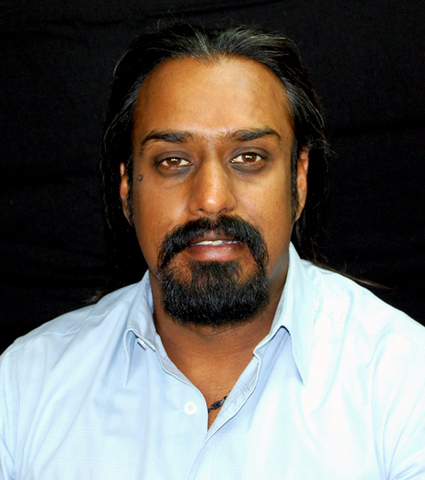 The Recovery Place, Inc. is extremely pleased to announce that Dr. Ashish Bhatt has joined the treatment center as its Medical Director. Dr. Bhatt brings a wealth of relevant experience to the position and will further enhance the dual diagnosis programs at The Recovery Place.
Dr. Bhatt joins The Recovery Place from the University of Miami, where he filled multiple roles in addition to being an Assistant Professor of Psychiatry. He served as the Medical Director of the Adult Intensive Inpatient Unit at Jackson Memorial Hospital as well as being the Medical Director, Consultation-Liaison Service, Child and Adolescent Psychiatry, also at Jackson Memorial. Dr. Bhatt also worked as a psychiatrist at Village Residential Substance Treatment Program in Miami and was a Staff Psychiatrist at Miami Behavioral/Spectrum Programs in Broward County. At the Spectrum Programs, he provided adult and adolescent residential substance abuse evaluation and treatment. His experience includes working in a detox unit and understands the medical issues facing detoxing clients.
Dr. Bhatt is a Board Certified Diplomat by the American Board of Psychiatry and Neurology in both Adult Psychiatry and Child and Adolescent Psychiatry. He is also a Board Certified Diplomat by the American Board of Addiction Medicine. He was recently appointed to the courtesy faculty at the University of Florida College of Medicine, Department of Psychiatry, at the rank of Assistant Professor.
John Cates
, founder and CEO of The Recovery Place, noted that "Dr. Bhatt brings outstanding credentials and rich and varied experience to his position as Medical Director. Out of thousands of substance abuse treatment centers in the United States, only a few may be able to represent that their Medical Director is 'triple Board Certified" and possesses the clinical experience that Dr. Bhatt has. Moreover, his background in the teaching of psychiatric residents and fellows at the University of Miami has the entire clinical team at The Recovery Place excited about the learning that will come from working with him. We are delighted that Dr. Bhatt has chosen our treatment center as his new professional home, and know that our clients will benefit significantly from his participation in their treatment."
"I am looking forward to working with the clinical team at The Recovery Place," said Dr. Bhatt. "I was drawn to the treatment center by the passion of the people working here and their commitment to the highest standards of quality patient care. We all share the same goals, and are deeply committed to assisting our clients to lead sober and productive lives. "Dr. Bhatt added, "I am pleased that I will be able to utilize my training and skills in an environment that places high value on serving the needs of our client population."
About The Recovery Place:
The Recovery Place drug rehab and alcohol treatment center provides both residential and outpatient substance abuse
treatment programs
. All treatment programs are designed for the individual client (and their families, as needed) and are fluid and transitional in their focus. Multidisciplinary staff include both medical and psychiatric professionals. Certified addiction specialists work with patients who are experiencing both acute and chronic dual diagnosis problems and symptoms.