Opening Day and The Age of Excellence: The Recovery Place Fears Pressures on Today's Youth Has Direct Impact on Steroid Addiction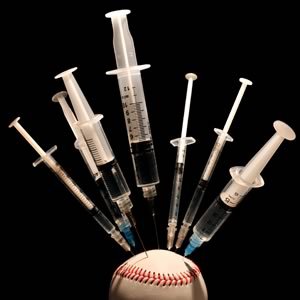 April is here, and for many that means baseball season. People from around the world tune into classic rivalries like the Los Angeles Dodgers and the San Francisco Giants, as they go head to head in opening day competition. Needless to say, alcohol consumption hits
record highs
during major sporting events but The Recovery Place is also concerned with the growing rate of steroid abuse amongst today's youth.
The 21st century seems to be coined the 'Age of Excellence,' where pressures to succeed hit hard amongst American youth. According to the
Teen Ethics Poll
, more than 1 in 10 teenagers feel the need to cheat to succeed. Furthermore, The Huffington Post notes college admission rates have drastically dropped due to educational budget cuts with some universities denying upwards of 90% of applications. The Recovery Place fears the pressure to succeed and the drop in opportunities for teens will force high school students to seek other means to stand out amongst the crowd in hopes for a college bite-A steroid drug abuse breakout in on the edge of explosion.
Nowadays it comes with no surprise to hear of another professional athlete on trial for the use of performance enhancing drugs especially when it comes to Major League Baseball. The problem is many professional athletes don't seem to reap as many consequences as they should, which poses a bad example for today's youth. With the
struggle to get into college
and the American fascination with sports like baseball ("America's Pastime") Kids strive to be the best athletes in their class in hopes of college scholarships and professional dreams.
As previously mentioned 1 in 10 teens feel the need to cheat to succeed under the every day pressures and with the beginning of every baseball season, teams with successful legacies like the New York Yankees or most recently, the Philadelphia Phillies, steroid abuse rates are on the rise with kids aspiring to follow in the footsteps of their athletic idols.
Studies
in the early millennium show steroid use among teens doubling with the passing of every year.
The Recovery Place is concerned about continued steroid abuse without proper knowledge of the
short and long-term effects
of anabolic steroids, especially in young teens still growing. Some short-term effects, while using anabolic steroids include less worrisome things as acne, oily skin or excessive hair growth but can also lead to aggressive behavior, paranoid jealousy and impaired judgment. When steroids are continually abused there is a risk of irreversible side effects including stunted growth and abnormal sexual development.
Elongated steroid use can cause anabolic drug
addiction
based on the instant gratification in a young athletes performance or appearance. Major side effects are at greater risk with continual use of steroids, which includes liver tumors, cancer, jaundice, high blood pressure, kidney tumors and bad cholesterol. These are all serious health conditions that can be fatal but lack focus with major athletes getting away with "mistakes" all whilst winning silver slugger awards and world series championships.
The severity in long-term steroid abuse cannot be overlooked with the cycle of professional athlete idolization and the pressures on today's youth to be successful while faced with uncontrollable challenges.
About the Recovery Place:
The Recovery Place drug rehab and alcohol treatment center offers client-centered comprehensive
drug and alcohol treatment
, interfacing with the national community to provide fact-based education and support.