Master F5's New Management Solution With F5 Training Courses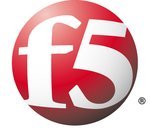 April 8, 2011 - As the global leader in Application Delivery Networking, F5 Networks and its ubiquitous BIG-IP solutions are at work in many of the world's largest global organizations. Growing application delivery demands require that these organizations have physical and virtual infrastructures that are robust enough to keep pace, and F5 is always at work creating new ways that its customers can reduce their costs while improving their overall IT agility and scalability. With that in mind, the company has recently announced a centralized management solution called F5 Enterprise Manager Version 2.2. The Enterprise Manager allows service providers, cloud providers, and enterprises whose personnel have undergone the necessary
F5 product training classes
to monitor and manage multiple BIG-IP Application Delivery Controllers.
The release of Enterprise Manager Version 2.2 is particularly notable because with this release, the Enterprise Manager solution is also now available as a virtual appliance, giving customers the flexibility to choose how they want to configure their infrastructures. For many enterprises, building hybrid physical-virtual environments is the best way to maximize efficiency. Using the knowledge gained from a variety of F5 Networks training classes, network engineers and IT managers often deploy multiple BIG-IP solutions – both physical and virtual – to reduce their companies' total IT costs and remain prepared for rapidly growing demand.
Enterprise Manager Version 2.2 provides a flexible management platform that can manage multiple ADCs either from within the corporate firewall or as part of a managed service or cloud solution. The virtual edition provides further up-front cost savings on hardware, data center space, and F5 training courses and hardware certification for IT personnel. The result is faster deployments and lower overall cost, all while providing critical visibility of network traffic and device performance in a central location. Other features of Version 2.2 include enhanced SSL management and reporting, auto-tracking of service contract end dates, and support for external databases.