International Contemporary Wallpaper Retailer, Graham & Brown, Release New Line of Non Woven Heavy Weight Textured Wallpaper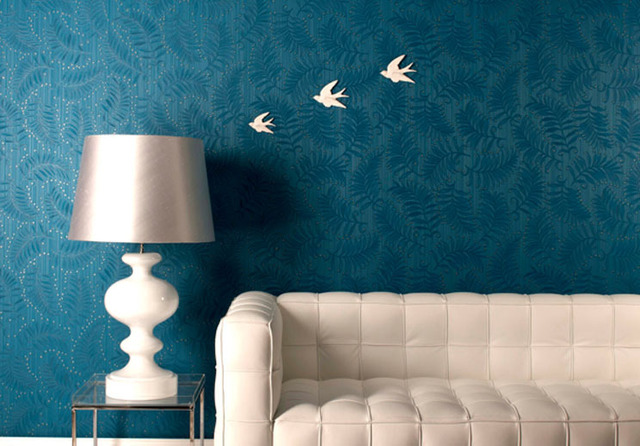 April 16, 2011-Graham & Brown releases
Adorn
, a line of premium non woven, heavy weight textured,
contemporary wallpaper
.
The collection of Adorn wallpapers are each hand painted designs then crafted into intricately hand stitched and embroidered artworks, creating a lustrous faux fabric texture for your walls. Subtle elements of glitter and shimmering metallic accents complement and enhance the collection's sophisticated feel.
Included in the Adorn collection are six exclusive Graham & Brown designs, Lulu, Serenata, Claire, Sadie and Fern. Each design is completely unique and comes in a variety of patterns and color combinations. Also included in the Adorn collection is Beka – a rich
textured wallpaper
in registered emboss. Beka wallpaper, available in 15 color choices, coordinates flawlessly with each of the five designs in the collection.
Due to their rapidly growing international presence, Graham and Brown decided to balance their product portfolio and offer more to international customers. The wallpaper giant, who also sells an abundance of timeliness favorites such as
damask wallpaper
, released the new Adorn collection in direct response to international growth and customer feedback. Graham and Brown pride themselves on their ongoing commitment to customer satisfaction.
The Adorn collection offers both style and quality with elegant and sophisticated design details. The rich embossed wallpapers make it easy and affordable to add dimension to any room. Please visit
www.grahambrown.com
for truly unique and inspiring home décor.