The Recovery Place Drug Rehab and Alcohol Treatment Center Has Launched a New Website: WhyDrugRehab.com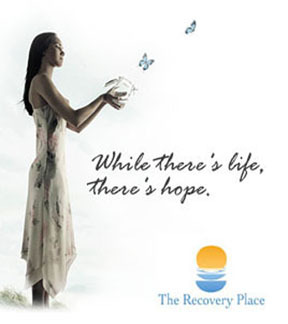 The Recovery Place
is a drug rehab and alcohol treatment center that provides multi-faceted and individually structured programs to treat drug and alcohol addiction and any additional psychological disorders that may be associated with the addiction. Programs include drug rehab, alcohol abuse treatment, dual diagnosis treatment for those suffering of drug and alcohol addiction and a psychological disorder simultaneously, family therapy and a Christian drug abuse program for those seeking spiritual guidance in treatment and throughout recovery.
Beyond The Recovery Places efforts in providing the best possible drug rehab and alcohol abuse treatment with trauma recovery support, family therapy, and mental health treatment integrated into client-centered programs, TRP is also passionate about spreading the necessary education for addicts and their families to seek the help they need to recover.
WhyDrugRehab.com
provides imperative information to understand the effects of addictive drugs on the human body and how to treat a drug addiction properly as well as providing resources on where to find the best treatment facility for an addict in need of drug rehab.
An addict doesn't understand the harm they are causing to themselves or their loved ones, and often times, it's because the information isn't readily available for them to research. Furthermore, family members and friends of addicts may not understand the addiction or realize that their loved one is in fact addicted to drugs and/or alcohol, which can either stimulate enabling or prevent them from seeking help.
WhyDrugRehab.com is a quality source on information about
addictive drugs
,
drug abuse prevention
,
drug rehab
,
addiction treatment
and the
latest news
within the drug rehab and drug abuse industry and provides the means for addicts and their loved ones to seek the help they need.
The Recovery Place encourages feedback on this new site to continually update and provide the best and most helpful information for those in need. Anyone can comment on any page using a Facebook, Yahoo, Hotmail, or AOL account and connect with The Recovery Place via
Blog RSS
feeds,
Facebook
and
Twitter
.
WhyDrugRehab.com is a source to answer any questions about drugs, addiction and treatment-and hopefully bring light to the damaging lifestyle of an addict and how to take the steps to a healthier life today.