Tan Solutions – Self Tanning Solutions To Beautify And Protect Your Skin From Harmful UV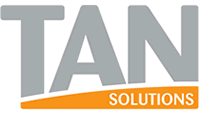 Tan Solutions Ltd, one of the UK's leading suppliers of tan solutions, is pleased to announce the redesign of their website. The company's website is easy to navigate across their large range of products from tan solutions and tan creams right through to spray tanning equipment and related beauty products.
Tan Solutions concentrate on using the best UK research and development into fake tanning and self tanning to ensure that all products pass stringent health requirements and to help promote the UK as the leading centre for research into self tanning and health and beauty products.
In this age of growing health awareness, more and more people are choosing to take greater care in the sun, yet still want to achieve an all over body tan. The damage that excessive exposure to sun and the harmful ultraviolet (UV) has been well documented and fake tan is increasingly recognised as the best way forward. This has led to a huge growth in the fake tan and self tan solutions market and Tan Solutions
http://www.tansolutions-uk.com
is well placed to provide a huge range of tanning products including:-
Spray tanning solutions – designed and developed to complement different natural skin colours to ensure consistent results. Spray tan can be used all over the body and the spray technique allows for easy application.
Fake tan creams – again designed to leave different skin tones beautifully enhanced, but more suited to smaller areas such as the face. Combined with a tanning mitt, application is again consistent and there are easy self tan wash off options to allow for short term results.
Spray tanning equipment aimed for both the individual and professional tanner. Entry level spray tanning equipment is ideal for home use while the salon kits and spray booths can be used in the commercial beauty salon setting. An increasing number of beauty therapists also use Tan Solutions for mobile tanning equipment.
Tan Solutions
http://www.tansolutions-uk.com
also offer a Spray Tanning Course which is an indispensable skill that beauty therapists should consider adding to their skillset. The course is approved by Habia, the government appointed standards setting body for hair, beauty, nails and spa therapy treatments. The course helps people not only gain the skills to confidently carry out spray tanning, but also helps with formulating a business plan, covers all health and safety implications and a thorough overview of the equipment and tan solutions needed to launch into the beauty industry.
Tan Solutions have a growing list of testimonials and endorsements, among them several of the cast of MAMMA MIA! who have recognised the range of tan solutions for their huge qualities not only in consistent tanning results, but also for the ease of application, lasting results and great smell. As Tan Solutions looks to expand, the company is actively seeking overseas distributors to extend the company's current market.
ABOUT TAN SOLUTIONS LTD
Tan Solutions is one of the UK's leading suppliers of a large range of tanning products including fake tan creams, spray tan solutions and related health and beauty products. The company offers courses in spray tanning and through their online presence can offer tanning products at significantly lower prices than the high street.
The company's website boasts secure transaction processing, low or free delivery on orders and unlike many ecommerce sites, Tan Solutions pride themselves in their high level of customer service. Tan Solutions is fiercely British, using products researched and developed in the UK to ensure that they have passed stringent quality and health controls.
Tan Solutions Ltd
Unit 3 Smeckley Wood Close
Sheepbridge
Chesterfield
S41 9PZ
0124 626 0350
0124 626 0633
admin@tansolutions-uk.com
http://www.tansolutions-uk.com