Local Michigan Restaurant, Harvey's Grill and Bar, Specializes in a Variety of Dishes and Drinks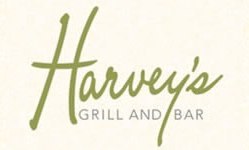 BAY CITY, Mich – Harvey's Grill and Bar, with
Bay City restaurant
and
Saginaw restaurant
locations, specializes in a wide variety of dishes as well as an assortment of specialty drinks from their fully stocked bar.
Hand pattied burgers, chicken, steak and fish, and salads and pasta are just some of the dishes featured on Harvey's menu. With a variety of choices and unique combinations there is something for every food lover.
Harvey's restaurant
also likes to keep their menu fresh by offering seasonal flavors from an ever changing seasonal menu.
"We have a menu that appeals to all segments of the population, unlike some single focused concepts," said Brent Skaggs, owner.
Harvey's also boasts a full bar with over 100 drinks to choose from. Whether you enjoy a good martini or prefer a glass of wine made right here in Michigan, there is something for you. Harvey's is also proud to offer the coldest draft beers around served from their specially frozen tap system, and perfect for hot summer days.
The food and drinks are not the only appeal to dining at this local Michigan restaurant. Harvey's Grill and Bar prides itself on offering an upscale contemporary and comfortable atmosphere yet at an affordable price.
"We know that customers, if given a choice, will go to a place that elevates the dining experience without elevating the prices," said Skaggs. "Harvey's brings high quality and fair pricing together with contemporary design accented by warm colors, frosted glass and our focus on a fireplace that creates a central gathering place."
With a combined focus on great food, fun drinks, a warm atmosphere and excellent service, Harvey's Grill and Bar strives to be the best for less. Check out the Harvey's experience for yourself and visit either of our
restaurants
in Bay City or Saginaw.
The Harvey's concept is now available for Business owners who are interested in
franchise opportunities
. To learn more about Harvey's Grill and Bar visit
www.harveysgrillandbar.com
.
Email Harvey's Grill and Bar