Whistleblower Case Settled for $85 Million Against Medline - an article from Clifford Law Offices, Chicago qui tam and whistleblower law firm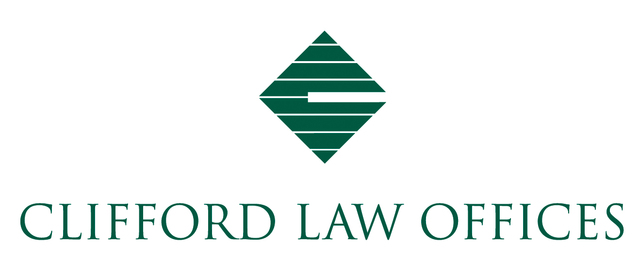 Milberg LLP, Marek Law Office PC, Williams Montgomery & John Ltd and Clifford Law Offices PC Secure $85 Million Settlement Of Claims Alleging Medline Industries, Inc. and The Medline Foundation Engaged in Illegal Kickback Scheme Resulting in Violations of the False Claims Act. The case is Mason v. Medline Industries Inc et al, U.S. District Court, Northern District of Illinois, No. 07-05615.
Medline Industries, Inc., one of the nation's largest suppliers of medical and surgical products to healthcare providers throughout the United States, along with its charitable arm The Medline Foundation (collectively, "Medline"),have agreed to pay $85 million to the federal government to resolve whistleblower Sean Mason's False Claims Act allegations against Medline. Mason alleged that Medline engaged in a widespread illegal kickback scheme targeting hospitals and other healthcare providers that purchase medical and surgical products paid for by federal healthcare programs, resulting in violations of the federal False Claims Act. Although a party to the agreement, the U.S. Department of Justice elected not to intervene in the lawsuit, which Mason pursued as a qui tam action on behalf of the Federal government on a nonintervened basis. The settlement is among the largest settlements of a False Claims Act case in which the government declined to intervene.
"This case demonstrates that, even when the federal government does not intervene, whistleblowers and their counsel can still work with the DOJ to successfully prosecute claims of government fraud," said Mason's counsel Kirk E. Chapman of Milberg LLP. "Since the government cannot possibly take on all False Claims Act cases, some recoveries require the additional efforts of tenacious private whistleblowers, such as Sean, and their counsel."
Milberg, Marek Law Office PC, Williams Montgomery & John Ltd and Clifford Law Offices PC served as co-counsel to Mason, a former Medline employee who oversaw and administered rebates paid to hundreds of hospitals, skilled nursing facilities, hospices and other healthcare providers that entered into annual requirements contracts for Medline's medical and surgical products. Mason alleged that many of these customer rebates were in fact disguised kickbacks which comprised Medline's illegal kickback scheme targeting hospitals and other healthcare providers that purchase medical and surgical supplies paid for by Federal healthcare programs such as Medicare and Medicaid. Federal statutory and regulatory law forbids suppliers from providing remuneration to induce purchasing by Providers, and the False Claims Act prescribes that any claims for payment submitted to the government that are tainted by such unlawful remuneration are per se improper. The False Claims Act allows private citizens to sue companies that they discover are defrauding the government, and to receive an award for their efforts. Following his discovery of Medline's fraudulent scheme, Mason filed his original qui tam complaint in federal District Court in Chicago, Illinois in October 2007. Upon an investigation into Mason's allegations, the United States declined to join the case. However, determined to hold Medline accountable for its illegal conduct, Mason nevertheless elected to continue to pursue his case and filed an amended complaint in March 2009. Judge Suzanne Conlon dismissed the amended complaint in May 2009, but granted Mason's motion for leave to file a Second Amended Complaint in December 2009. In February 2010, the court denied Medline's motion to dismiss the action in its entirety. Discovery in the case commenced, and soon thereafter, Mason and Medline entered into a tentative settlement agreement that required approval from the United States, as a real party-in-interest. The DOJ approved the settlement agreement on March 10, 2011. For his part in bringing the fraudulent conduct to light and continuing the case on a non-intervened basis, Mason was awarded 27.5% of the settlement proceeds.
About Clifford Law Offices
Clifford Law Offices
is ranked one of the top Chicago law firms. Our personal injury law firm concentrates in complex personal injury litigation such as for wrongful death, medical malpractice, product liability, premises negligence and transportation liability, including car-truck collisions, train accidents and aviation litigation.
Email Clifford Law Offices