ACOM Responds to Increased EDI Software Sales; Adds to Professional Services Team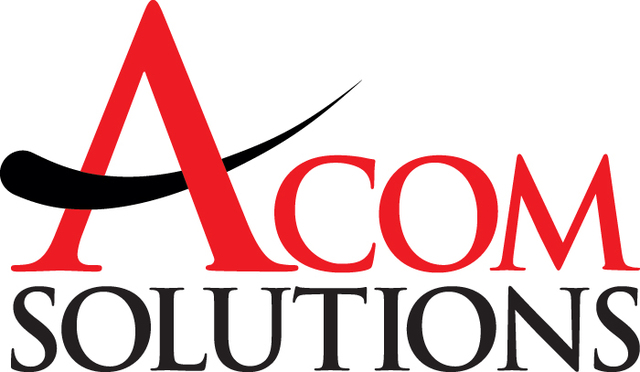 LONG BEACH, California, April 28, 2011 — ACOM Solutions Inc., a developer of Electronic Data Interchange (EDI) software, announces the addition of EDI software veteran Glenn Pagel.
"These are exciting times for ACOM. Increased demand for our EZConnect product has led our year over year sales to increase over 30 percent," says James R. Scott, senior vice president of ACOM. "Having Glenn Pagel on board with his expertise in EDI software is a great asset to the company and will enable us to meet this growing opportunity."
Pagel has more than 20 years experience in the EDI industry. He has integrated EDI systems at several companies, including Mattel, Disney and Cisco Systems.
"I am happy to be working at ACOM," says Pagel. "They are at the top of the EDI software market, as well as many other business management platforms."
Pagel works closely with the company's EZConnect
EDI software
tool. EZConnect allows companies of any size to exchange information electronically. The software translates the information to and from several different file types, including Database, XML, and Flat File.
"In business, it's not just about the products you sell or the service you provide," says Pagel. "If you cannot trade the required EDI documents, you don't get the business. That is why
EDI translation software
, like EZConnect, is vital."
EZConnect is a full B2B integration suite that is compliant with EDI ANSI-X12 standards. More than a simple EDI translator it can translate multiple file formats and integrates exceptionally well with application import/export requirements. The work flow management interface has
EDI mapping tools
that allow users to simply drag and drop information, translating that information from one format to another and sending it to the intended destination. This enables businesses to have an error-free exchange of information, saving time and money.
For more information on EZConnect, please visit
http://www.acom.com/ecommerce
About ACOM Solutions, Inc.
For over 28 years, ACOM has been automating document and payment processes for more than 4,000 organizations, across all industries. ACOM's solutions integrate with any financial/ERP system to extend their capabilities to dramatically improve an organization's efficiency by automating their previously manual, paper-based processes, and significantly decrease an organization's costs. For more information, call 800-699-5758, email
sales@acom.com
, or visit
http://www.acom.com
For more information about partner opportunities, call 800-347-3638 x 4150, email
partnerinfo@acom.com
, or visit
http://www.acom.com/channels
Email ACOM Solutions, Inc.