Lothamer Tax Resolution Offers Michigan Tax Help to Struggling Individuals and Businesses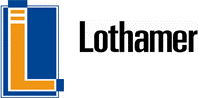 LANSING, Mich.-Lothamer, the largest Tax Resolution firm in Michigan, can provide assistance to taxpayers with State of Michigan tax problems. Unlike most national tax representation firms, Lothamer is able to offer specific
Michigan tax help
for issues such as unfiled state tax returns, tax liens, income tax, and Sales & Use tax problems.
Lothamer works directly with the State of Michigan on the taxpayer's behalf. Because Lothamer has been operating in Michigan for over thirty years, they have an extensive knowledge of how to deal with state tax problems. Lothamer has negotiated payment plans, removed state tax liens, gotten penalty abatement, and helped seized businesses reopen their doors.
This May, Lothamer will be assisting its clients with the
Michigan Tax Amnesty
program, which will allow taxpayers to see a 20-30% reduction in their state tax burden. The state will waive any penalty and the interest on that penalty if a taxpayer pays the base amount of the tax.
"No matter the reason or situation, we get people back on track by taking over their tax negotiation with the IRS to settle your tax claim," said Jesse Lothamer, President of Lothamer Tax Resolution. "We have had great results reducing the tax debt or receiving a refund for our clients, depending on the circumstance. There are options to correct an individual's back tax debt and Lothamer can achieve the best solution for their tax situation."
Lothamer is a professional firm of Certified Public Accountants founded by Jesse I. Lothamer, J.D., C.P.A. in 1978. The firm specializes in Tax Representation and
Tax Resolution
, and has helped thousands of clients settle their tax problems with the IRS and State of Michigan. With offices across the State of Michigan, Lothamer is Michigan's leading Tax Resolution Firm, and will continue to provide the general public with tax representation and tax problem resolution for a wide variety of tax problems.