Hawaii Life Vacation Rentals Offers $200 Airline Credit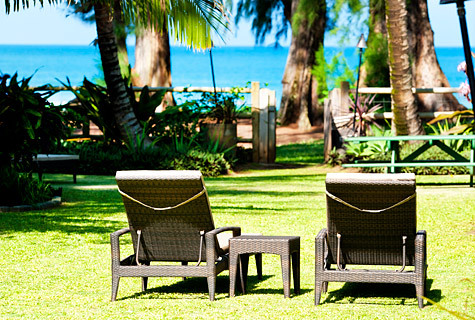 Hawaii Life Vacation Rentals is offering a $200 airline credit for any reservations booked for arrival in May 2011, in hopes of increasing bookings for
Kauai vacation rentals
during Hawaii's slowest travel time of the year. By subsidizing guests' airline costs, the company expects to secure extra bookings and revenue for its home owners while making travel more affordable for its guests.
"I've used airlines credits successfully in the past," explains Kahea Zietz (RA), head of Hawaii Life's vacation rental department, "and it is the perfect time to offer this credit to visitors, especially during May which is generally Hawaii's slow season for tourism."
Finding creative solutions to help their clients is what Hawaii Life is all about.
"Hawaii Life is constantly thinking of new ways to connect home owners and visitors," says Matt Beall, Principal Broker. "An airline credit saves travelers money, and helps to alleviate some of the concerns about rising airfares."
Some exclusions apply. Rental departure date must be by May 31, 2011. The credit is available for direct bookings only, but does include the companies extensive list of
Hanalei vacation rentals
and Princeville accommodations.
Email Hawaii Life Vacation Rentals