CE Marking Medical Devices and ISO13485 from Szutest – Announcing the Elite Program for Medical Device Companies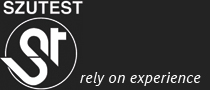 Szutest (Notified Body #2195) announces the introduction of a unique program in the USA – the Elite Program for the Medical Device industry.
Medical Device
manufacturers no longer have to be in the dark regarding their pursuit of ISO Registration and
CE Markings
. The Elite Program keeps clients in the loop by continuously providing updates with regards to their ISO and CE mark status. This is achieved by personally assigning Elite Specialists from the inception of ISO registration to final CE marking. The end result of this program is a more satisfied client who has experienced minimal frustrations.
Szutest brings decades of experience through its relationship with Notified Body SZU - the oldest and most established in the European Union, with the largest scope of accreditation. SZU has owned and operated an accredited test and calibration laboratory for the EU for more than 53 years.
Medical device
companies have traditionally faced numerous challenges in their pursuit of ISO13485. The Elite Program removes these difficulties by providing extensive positive reinforcement and exceptional supportive guidance via their Elite Specialists.
The Elite Program guarantees clients more personalized interactions with their auditors as well as the administrative staffing. The result of this hands-on approach to client interactions are clients that are more informed and less stressed by the demands of ISO 13485 Registration, and the CE marking steps.
Szutest continues to forge new paths to address the true needs of Medical Device manufacturers.
Email Szutest Technical Inspection & Certification