Impress the Mother-in-law: Easy Home Improvements She is Sure to Notice - Receive Her Approval of the Home and You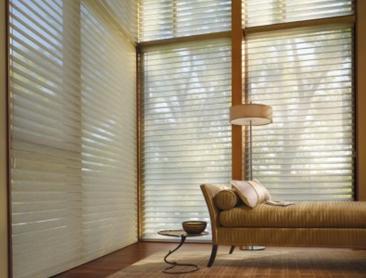 UPPER SADDLE RIVER, N.J., May 14, 2011 – They say "mothers know best" but this goes beyond just maternal wisdom and into the basics of how to manage a home. With a mother-in-law who knows the ins and outs of homemaking, preparing for a visit can often include daunting preparations filled with cleaning, polishing and organizing but the one thing that is often overlooked, is making sure the home is outfitted with the right items only she will know notice. When it comes to mothers knowing best, they also know what the must-have items are for home, so put down the duster and add these items to impress the one person with often the most discerning eye.
1. Crystal Candle Holders and Other Accessories - Just like a valuable diamond bracelet that makes a whole outfit pop, so to, does a treasured home accessory. Whether crystal candle holders, antique table lamps or a designer vase, when a mother's eye scans a room or an outfit, she will definitely pick up on the embellishments that show good taste. Scatter such items around the space for a well-balanced and sophisticated look.
2. Framed Family Photos - Whether preparing for guests or decorating a home, it's important to remember that a home is not a hotel – it needs to be personal. When entertaining, serving you-know-who's favorite dish or having a photo of her placed prominently in a room can often do more than any other preparation and also warm up a room, and a mother-in-law's heart.
3. The Well-dressed Window - When designing a home, both interior designers and seasoned homeowners know, the well-dressed window goes a long way to making a room look truly finished. For the mother-in-law to walk into a room and say "wow," try newly updated Hunter Douglas' Alustra® Collection of custom window fashions built on a foundation of exclusivity and design with signature elements such as lavish fabrics, finishes and systems, which has just been updated with new enhancements. In an effort to be green while maintaining style, try Alustra's Soft Screens™ and Screen Shades that offer a more attractive alternative to traditional solar screens and the highly insulating Duette® Architella® honeycomb shades with their air-trapping cell-within-a-cell construction. Lastly, for a luxurious look sure to impress, try the naturally-textured Alustra Silhouette® Brio woven sheer or the sumptuous new fabrics available for Alustra Vignette® Modern Roman Shades.
4. Forget about Flat Screens, Update Kitchen Appliances - While many men are the first to notice whether a room has surround sound or can determine the size of a flat screen by a quick glance, when it comes to most women, they will often eye the brand of an oven before determining if a TV is HD. If you are able to make more major updates, try an item that is sure to be noticed such as a Sub-Zero refrigerator or a Viking, Wolf or gourmet La Cornue range. Mother-in-laws will not only be impressed by the well-informed choice of appliances but also be pleased to see a kitchen designed for serious cooking.
5. Fine Rugs, Carpets and Wooden Floors - For the perceptive mother-in-law who examines everything from the ceilings to the floor, note that your choice of flooring will be evaluated. Like the foundation of a house, the flooring is as important as what is built around it. Invest in rugs, carpets or wood floors that are long-lasting, stylish and comfortable.
With these new additions that create a more elegant and welcoming home, it goes to show, sometimes mother-in-laws can be right.
Hunter Douglas Inc. is a national sponsor of Habitat for Humanity, covering windows in every Habitat home built in the U.S. and Canada. Headquartered in Upper Saddle River N.J., the company is the leading manufacturer of custom window fashions in North America. For more information, contact Hunter Douglas at 1-800-274-2985 or visit
www.hunterdouglas.com
.
Email Lou Hammond & Associates