BluPointe Enhances Business Email with Hosted Email Archiving for SMBs and MSPs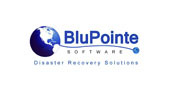 BluPointe DRS
today announced its
email archiving
solutions for complete data recovery in situations when disaster occurs and database-level backup of Exchange is not enough.
Every business experiences a flow of email messages containing critical information, including documents, contracts, invoices and more. Over time, the content of an organization's emails becomes spread across a number of mailboxes, where it ends up buried or lost. For some businesses, regulatory demands, increased surveillance, and the threat of possible future litigation mandate an audit-ready file system that will store emails for prolonged periods of time.
Blupointe
's Mailbox, PST File and Public Folder Archiving solution provides an administrator-driven
solution
designed to selectively move or copy messages from Exchange mailboxes, PST files, and public folders to any storage device visible to the application, via the network.
BluPointe's archiving program assists companies with storage and compliance requirements while offering a flexible archiving architecture that does not require proprietary hardware or a SQL database.
BluPointe's email archiving also serves its clients' needs with indexing and storing solutions that offer an
auditing function
to store logs in a tamper-proof fashion. Clients can:
Archive data from Exchange mailboxes, public folders and PST files.
Archive from the Exchange Journal mailbox to meet compliance regulations.
Eliminate PST files by automating their discovery, identifying their owners and importing their data into the archives.
Archive contacts, calendar entries, notes, tasks and journal entries in addition to emails.
Customize archiving policies to specific mailboxes, entire Exchange servers or specific AD groups.
BluPointe's email archiving
compliance features
include archiving capabilities for specific users and departments, specific content based on keywords, and all incoming and outgoing messages from the journal mailbox in native format. Users can search archives for compliance, legal or HR requirements, generate manager search views for use through a web interface in order to search the archives on a group of users.
BluPointe's email archiving
email archiving software
allows businesses to maintain audit trails of all activity within an archive, and enforce retention on archived data so that the information is purged automatically after it is no longer needed.
"Brick-level backup engines have become commonplace," says BluPointe CEO Ron Roberts. "Our powerful policy engine allows clients to receive superior email protection and storage optimization technology through policy-based email archiving, and our solution works for all customers, whether they have one or 10,000 employees."
BluPointe's email archiving software provides smart automation and feature management. The software takes care of the hard, detailed, and uninteresting tasks, allowing administrators to make only the configuration decisions that really matter in order to meet customer requirements. Fifteen-minute setup of archiving and instant archive-wide search and restore, and customers receive integrated access to archive content from Outlook and OWA.
The BluPointe email archiving architecture leverages smart algorithms to efficiently archive, index, and
retrieve data
without unnecessary layers of complexity and overhead. Multi-threaded processing makes for fast archiving. Replacement of messages with one-click message stubs optimizes the size of the Exchange database, significantly decreasing backup windows.
Scalability means that users can start small and easily migrate the archive to a NAS later. Archive several Exchange stores through one archive.
BluPointe allows users to configure off-site backup of the entire archive (or just portions of it) with just a few clicks. The integrated offering is optimized for usability, performance, and maximum data safety. Restoring the archive and software configuration after a disaster is as easy as restoring a few files.
About BluPointe:
BluPointe
™ is a complete network based data protection software for the Cloud and Remote Office/Branch Office (ROBO) marketplace. The BluPointe Data Protection provides companies and their customers with a data protection solution, coupling advanced features like easy installation, powerful administration and scalability. The result is cost effective data protection. As part of its corporate mission, BluPointe strives to be the leading provider of Cloud based remote office, branch office backup and recovery software for the global marketplace.
For more information about BluPointe and its products, visit
www.blupointe.net
, or call 404.252.7626. To find out more about Blupointe channel partners, Managed Service Providers and Resellers, Blupointe Cloud-based backup, or to become a BluPointe Cloud Provider, visit
reseller@blupointe.net
.