ZGO Store.com Announces the Addition of New Luxury Candle Brands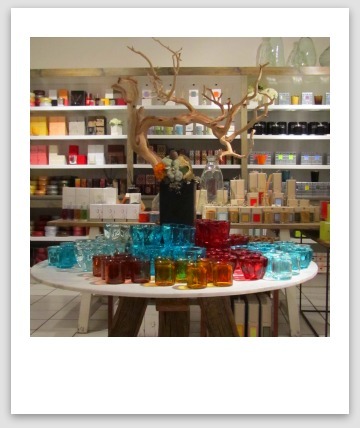 ZGO Store.com
Announces the Addition of New Luxury Candle Brands
San Francisco, CA, June 8, 2011 – ZGO Store.com, the leading online store of luxury candles, home fragrances and European bath & body products, has announced the addition of
Rigaud
, NEST Fragrances and
Lafco
to their wide range of product offerings. These luxury brands of candles, soaps and fragrances reflect the company's goal of providing the finest quality products.
"We are proud to offer these luxury brands to our customers. And our vendors are pleased that we can provide their products with the added service ZGO is known for." said Tani Kampakum, E-Commerce Director of ZGO.
Recently, ZGO has brought on board Rigaud Paris, a world-renowned owner of perfumery in France that offers original fragrances inspired by plant essences and other types of nature-inspired scents coming from faraway places. The passionate aroma of these candles will serenely take you away into a botanical garden of fresh plants that will waken your senses and emotions.
Also joining the product lineup is
Nest Fragrances
, an elite collection of elegant candles by Laura Slatkin. The exclusive collection is composed of sophisticated diffusers and luxurious candles which will slowly fill your home with the scent of delightful fragrant oils. More so, the exclusive soft wax formulation and the beautiful packaging of each candle are one of the top reasons why this particular brand is one of the most popular luxury candles.
ZGO is also proud to present LAFCO New York, another exquisite maker of scented candles and fragrant soaps- one of the leaders in the industry. Lafco New York is the exclusive manufacture of Claus Porto Soaps and Candles from Portugal and Lafco Candles made in the U.S. "In addition, we're expanding our Claus Porto soap lines to include all of their fragrances", said Mr. Kampakum. To further expand their market share in luxury bath and body lines, the company will also include all fragrances of Claus Porto in their offerings of deluxe soaps. Made from 100% vegetable soap base and shea butter, the Claus Porto Soaps are milled seven times for the highest quality- providing an unparalleled smooth and creamy lather with a fragrance that lasts to the end of the bar.
ZGOstore.com will also be expanding its range of current offerings from
Voluspa
to include the James Boyce Collection, a variety of luxurious candles made from herbs, spices and hand-poured with natural apricot wax. This culinary gourmet-inspired collection is perfect for kitchen, homes and basically any place that needs a natural and organic ambiance.
"Our products are immediately available and ship the same day, and our customers recognize that reliability", added Mr. Kampakum.
The fact that they have an international customer base makes it a priority for ZGO to ensure that they deliver the customers' order the soonest possible time. Timely delivery and customer satisfaction are the highest importance in the company's culture and values.
ZGO is the corporate parent of ZGO Store.com- one of the leading online sources of luxury candles; home fragrances; and European bath & body products. ZGO ships across the U.S. with international shipping now available.