John Heimke DMD FEATURED IN July NEWBEAUTY MAGAZINE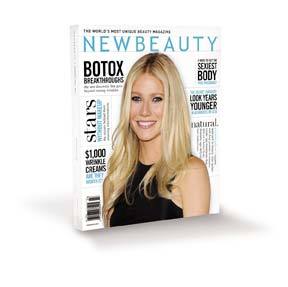 June 9, 2011 – Cosmetic Dentistry John Heimke DMD KNOWN AS "CLEVELAND'S GO TO," COSMETIC DENTIST FOR VENEERS is featured in the Summer / Fall 2011 edition of NewBeauty magazine, which is due on newsstands in July 2011.
Dr. John Heimke is an accomplished Cosmetic/Restorative Dentist with over 18 years of experience. Dr. Heimke is known for his exceptional talents in creating, amazing - Natural Rejuvenated Smiles. He focuses on Smile Rejuvenation, Full Mouth Reconstruction, and treating Occlussal Disease via Veneers, Crowns, Bridges, Dental Implants and Cosmetic Dentures. Dr. John Heimke is a 1989 graduate of Case Western Reserve University School of Dental Medicine, earning his degree of Doctor of Dental Medicine (DMD). He also earned a graduate degree, Masters in Public Health (MPH) from Emory University. His Residency: Advanced Education Program in General Dentistry was completed at Ft. Benning, Ga., while serving in the U.S. Army Medical Department as a Captain. He later completed his service with the U.S. Army at the 2nd Field Hospital, Bremerhaven, Germany. Dr. Heimke is a Fellow of the Academy of General Dentistry, and Fellow of The Pierre Fuchard Academy. Dr. Heimke is a graduate of the Misch Implant Institute, Dental Implant Prosthetic Residency . He has attained Mastership level training with the renowned Aesthetic Advantage Advanced Aesthetic Continuum NYU College of Dentistry and is a clinical instructor with "Aesthetic Advantage Hands-On Program at the Rosenthal Institute, NYU College of Dentistry. America's Top Dentist Designation Northern Ohio Live Magazine Cleveland Best Dentist in America Desingation. Dr. Heimke is a member of The American Society of Cosmetic Dentistry, Academy of General Dentistry, The Peirre Fuchard Academy, American Dental Association, Ohio Dental Association, and The Greater Cleveland Dental Society. Dr. Heimke has been hi-lighted in numerous media, to include, TV, Radio, and Print. He is a visionary, teacher, lecturer, and humanitarian He is in private Cosmetic/ Restorative group practice in Rocky River,Ohio
Most unique beauty magazine, and is fast becoming a powerhouse beauty brand spanning print, online and retail. NewBeauty magazine is the first publication devoted exclusively to "everything beauty," converging the medical, spa and mainstream markets to serve as the ultimate aesthetic resource. When launched in January 2005, NewBeauty instantly struck a chord with readers, marketers and medical professionals, becoming heralded as an archetypal, all-encompassing beauty publication, with an immediate national presence. Since then, NewBeauty has continued to revolutionize the way people learn about cosmetic enhancement, educating consumers about the latest advances, inside secrets, "must-have" products and expert advice.
With nearly 10.2 million surgical and nonsurgical cosmetic procedures performed in the United States during 2008, a 162 percent increase since 1997, NewBeauty fills the void for reliable information on all types of aesthetic procedures in light of the growing interest and surge in cosmetic-enhancing treatments. In doing so, it informs, enlightens and inspires its readers with new-age developments and tried-and-trusted beauty innovations. With a distribution of approximately 500,000 copies per issue, NewBeauty is available for purchase at 40,000+ retailers in the United States, including major bookstores like Borders, Barnes & Noble, as well as airports, supermarkets and newsstands.
To ensure the accuracy of information in NewBeauty's pages, the publisher established the Editorial Advisory Board, comprised of recognized experts in their respective fields. Each article and advertisement has been carefully reviewed by at least two members of the Advisory Board, assuring readers that the information provided is fair, accurate and reliable.
Sandow Media Corporation is a cutting-edge publishing company built around a single philosophy: "Always exceed expectations." Based in Boca Raton, Florida, Sandow Media Corporation is defined by an unrelenting drive to innovate. Founded in 2002 by Adam I. Sandow, Sandow Media specializes in high-end consumer books and magazines in the categories of travel, shelter and beauty.
DR. JOHN HEIMKE DMD, GENERAL DENTIST / COSMETIC DENTISTRY
21851 CENTER RIDGE ROAD SUITE 302, ROCKY RIVER OH. 44116,
1.888.255.3588
www.EveryoneLovesMySmile.com
jheimkedmd@gmail.com
Email The Facial Aesthetic Designers,Inc