PressRun Tablet Publishing Solution Ready for iOS 5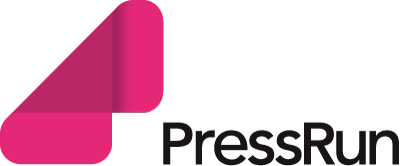 Following a string of product and software announcements at Apple's WWDC Conference in San Francisco on Monday, PressRun is announcing support for changes outlined in iOS 5 and Newsstand.
During Monday's keynote, the iOS 5 mobile platform was announced along with the preview of Apple's new 'Newsstand' App and supporting App Store – designed specifically for newspaper and magazine publishers.
Created entirely for subscription-based periodicals, the Apple 'Newsstand' App will automatically and seamlessly aggregate a user's downloaded suite of newspaper and magazine apps (and specifically those that have been chosen for recurring subscription) to an iBooks-style 'bookcase' interface, enabling a fast and organized view of the latest news/issues/editions as they become available.
With all periodical apps conveniently located in one place, breaking news, latest issues and content updates can be collated together (and automatically downloaded), allowing for a fast/handsfree update process within the folder itself – keeping readers both organized and up to date across all their daily 'reading' apps without the need for multiple clicks, checks, approvals, and page swipes.
In addition to the app and automated download process, the 'Newsstand' App will provide direct access to a special section of the App Store – dedicated entirely to periodical-style applications.
"We're already getting very positive feedback from many of our clients to the Apple Newsstand concept – and have our team working to optimise the new tools and APIs to allow PressRun to take full advantage of this exciting new feature on the day of its release," observed PressRun CEO Shaun Barriball. "This announcement shows a welcome and renewed commitment from Apple to support the subscription and delivery process crucial to the success of tablet magazines and newspapers – and we're already working with our clients to make the most of Newsstand as well as several of the new APIs and services announced at WWDC."
Alongside the announcement of Newsstand, Monday's Keynote also highlighted a number of new Web browser features including Safari HTML5 enhancements and browsing tools that will further enhance the experience on PressRun's Web App/Wed Edition functionality – a rapidly growing platform option for digital magazines and newspapers.
About PressRun
PressRun makes it easy to turn print content into insanely great tablet experiences that users happily pay for.
Unlike the first-generation pdf-style readers, PressRun empowers newspaper and magazine publishers to create fully interactive experiences that make the most of the Apple iPad tablet interface and capability set (alongside cross-platform support for Android/WebOS/HTML5 Web Apps) – without leaving the company's proven and familiar print production environment.
PressRun is a complete tablet business platform, making it easy to start selling single issues, subscriptions and back issues, with a simple business model that lets you maximize profits. That's why the publishers of Top Gear, BMJ, Ford, BBC Good Food and Focus chose PressRun as the best way to build their tablet business.