UK adult onesie supplier in US expansion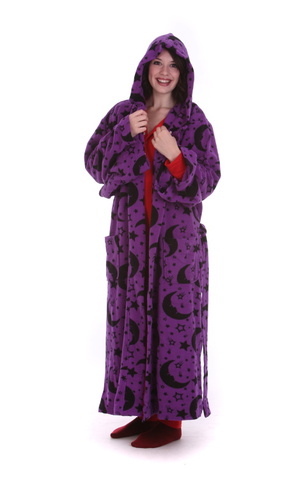 Funzee, the online loungewear retailer, announces further international expansion. The UK based company is best known for its range of adult onesies but has recently introduced other fun loungewear items including an unusual wizard dressing gown. The company currently has websites targeted at the local German market and another English language site for other international buyers.
This week funzee launches
www.funzee.com
a web-site aimed at US buyers. The company explains, "We have local order processing facilities in UK and Germany and have just added capability in North Carolina to service orders from the USA market." Initially a limited range of products will be available in the US to test demand for the funzee style of adult onesie, but the range will be extended as buyer preferences are analysed.
The US is the home of the adult one piece sleepsuit, or onesie, where the garment became popular after appearing on TV shows like Friends, Scrubs and Family Guy. The idea of having all in one pyjamas for adults then spread to the UK and the rest of Europe. Funzee produce a range of these onesies for adults, which can be used as sleepwear or lounge wear, in various designs and sizes. More are in the pipeline in response to preferences collected from visitors to their websites and already differences in local taste are emerging.
In the USA, competing companies tend to produce "footed pajamas" with integral feet. Funzee argue that the foot part will get sweaty and smelly and need constant washing – try smelling your slippers.
Funzees rapid international expansion will continue with a Japanese website in development which is expected to be launched in late summer.