New Travel Insurance Buying Guide Puts the Traveler's Needs First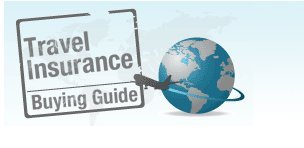 HINGHAM, MASSACHUSETTS – July, 7, 2011 – Just as no trip is the same experience for every traveler, the travel insurance industry has significantly evolved to offer a variety of travel insurance options to travelers of all types: students studying abroad, seniors visiting remote locations, workers on long-term assignments abroad, families on vacation, and more.
To help travelers understand those options and choose the best travel insurance plan for their needs, Travel Insurance Review, a trusted online resource for travel insurance, recently launched a new
Travel Insurance Buying Guide
.
The intent of the Buying Guide is to help consumers better understand their travel insurance options and choose the plan that best fits their trip based on their needs and the risks they are likely to face on their trip. This new guide explains:
The types of travel insurance available on the market, and you may very well be surprised at the options available!
The best plans for different types of travelers: cruise travelers, business travelers, senior travelers, student travelers, frequent travelers, etc.
For example, even seasoned travelers who are familiar with the popular travel insurance package plans with trip cancellation coverage, may not know there are also travel medical plans, medical evacuation plans, and travel accident plans. Depending on a particular traveler's needs and the trip they plan to take, any one of these plans may be useful.
"Travel insurance is still a relatively new insurance product and, as a result, many people are confused about how to balance the coverage they have back home with what they need when they travel. Our buying guide will make these types of decisions much easier," says Damian Tysdal, founder of Travel Insurance Review.
About Travel Insurance Review
Started as a travel insurance blog in 2006, Travel Insurance Review quickly became identified as a trusted independent authority on travel insurance and travel insurance providers. The goal of Travel Insurance Review is to provide the best information available for travelers seeking to understand and purchase travel insurance. Travel Insurance Review provides timely, useful, and comprehensive reviews and information to travelers who want to protect themselves, their families, and their travel investment while traveling inside the U.S. and abroad. Visit
http://www.travelinsurancereview.net
for more information.
Email Travel Insurance Review