The Jewellery Channel Set to Launch New Elanza Range of Affordable Jewellery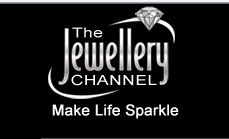 Zealous jewellery auction channel, The Jewellery Channel is launching a new range of show-stopping jewellery as an affordable alternative to high quality gem stones. The much-anticipated Elanza collection has all the look and appeal of real diamonds and precious stones but comes at a fraction of the cost.
Due to be launched on the 9th of July, customers will be able to purchase the very finest simulated gemstones made by man. Offering an array of imaginative settings and captivating styles, The Jewellery Channel is adamant that their latest Elanza collection will coordinate beautifully with almost everything.
The Jewellery Channel is known for its unwavering devotion to high quality jewellery and their new Elanza collection is no exception. Intent on offering their customers a range of glamorous and decadent jewellery, every piece in the Elanza range is cut in perfect proportion to create dazzling sparkle and diamond bright brilliance.
Committed to out-shining the competition when it comes to stand-out gemstones; The Jewellery Channel Elanza collection features the best refractive index and clarity possible; ensuring a superior sparkle. Consequently, customers will be able to purchase jewellery with stones that look just like real diamonds without the high price tag.
Using the finest simulated gemstones, The Jewellery Channel is pleased to be able to offer customers flawless and colourless gems that have been precision cut by both hand and machine. Bursting with colour, the Elanza range is available in assorted colours to mimic the most exquisite and highly sought-after stones including; emeralds, rubies and sapphires.
Understanding the importance of great value and superior quality jewellery, The Jewellery Channel wanted to ensure that their latest collection was durable enough for everyday wear. As a result, they designed their Elanza collection to rank 8.5 on Mohs hardness scale and inspect each piece thoroughly; ensuring Elanza stones do not chip or break under normal wear.
The Jewellery Channel
http://www.thejewellerychannel.tv
is showing that every woman can be as uniquely beautiful as their Elanza collection; they have set every piece in gold or platinum overlay and sterling silver. Showcasing their latest Elanza range at their impending Summer Tea Party, The Jewellery Channel anticipates a welcome response by customers to the high clarity and inclusion-less designs.
Having always been committed to remaining at the forefront of jewellery design and development, The Jewellery Channel
http://www.thejewellerychannel.tv
is confident that their customers will appreciate their latest Elanza collection
ABOUT THE JEWELLERY CHANNEL – CLEARANCE RANGE OF JEWELLERY
The Jewellery Channel (TJC) UK is part of a Jewellery conglomerate that manufactures and handcrafts many of the products sold on its TV networks, hence cutting out the "middleman" in attempts to undercut highstreet prices and making the luxury Jewellery very affordable. TJC is based in Hampton Hill (Middlesex) studios and has a sister channel in the United States.
The channel was launched on 4th April 2006 and has been growing ever since. The Channel sells through its website,
http://www.thejewellerychannel.tv
and can boast of a personal shopping service that offers friendly and professional advice to ensure that customers get the most out of their Jewellery shopping experience.
TJC (UK) sells the world's widest variety of gemstones, and is part of the only 8 site-holders to the "Tanzanite One" mine. In addition to commonly available gemstones, TJC also sells its own exclusive brands of Jewellery including Iliana (18 carat Gold), Rhapsody (950 Platinum) and gemstone studded jewellery.
TJC (UK) prides itself in its dedicated and knowledgeable employees and maintains several hundred thousands of active customers in its database. Plus, TJC also broadcast to more than 20 Million Homes in the UK and Republic of Ireland and is affiliated to The British Jewellers Association (BJA), The Jewellers Board of Trade, International Colored Gemstone Association and Thai Gem & Jewelry Traders Association.
Notes to Editors
TJC (UK) is on air daily 6am – 2 am on Sky 650, Freeview Channel 31 From 6am till 12pm, Virgin Media 153 From 6am Till 12pm, Freesat 815 6am Till 2am and online at http://www.thejewellerychannel.tv
TJC (UK) is affiliated to the British Jewellers Association, The Jewellers Board of Trade, International Colored Gemstone Association and Thai Gem & Jewelry Traders Association
TJC (UK) is part of the only 8 site-holders to the "Tanzanite One" mine
CONTACT
The Jewellery Channel Limited
Customer Care
PO Box 275
Hampton
Middlesex
TW12 1XB
Tel: 0844 375 4444
Contactus@tjc.co.uk
http://www.thejewellerychannel.tv