iX MiXer Announces Distribution Agreement with Orange and Blue Distributing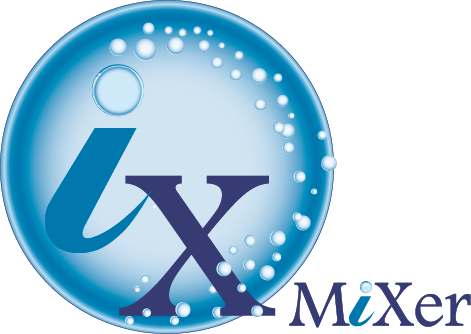 iX MiXer
, the first non-alcoholic mixer that sustains the body with electrolytes to prevent hangovers, announced today it has reached a distribution agreement with Orange and Blue Distributing to make iX MiXer available in on and off-premise outlets throughout Champaign beginning this week.
"This is a huge leap for our company as we continue to grow the brand in the United States. Orange and Blue, and their affiliate company American Beverage, LLC, will be a great partner and help us to introduce our brand into previously untapped markets," said Jeff Somers, who helped formulate iX MiXer and serves as the company's CEO.
iX MiXer is a non-alcoholic mixer with a healthy dose of electrolytes and other nutrients that aid in the
prevention of hangovers
is available in two low-calorie flavors, Berrie and Citrus. Mixologists have created an extensive selection of cocktail recipes for iX MiXer that include virtually every liquor - and even beer. These light refreshing cocktails are the perfect complement to summer and reduce the likelihood of hangover symptoms the next morning.
Hangovers are the result of hydration and vitamin deficiency. iX MiXer combats these symptoms by replenishing electrolytes and key vitamins that you would normally lose when drinking alcohol. iX MiXer also tastes great on its own and can be enjoyed anytime the body needs a boost.
About iX MiXer
iX Mixer is a naturally, flavored, caffeine-free, lightly sweetened, non-alcoholic mixer. With its unique combination of electrolytes and minerals, iX MiXer helps the body sustain and replenish nutrients during the drinking process. As an aide to prevent hangovers, iX is mixed with any brand of liquor to create a delicious, refreshing cocktail.
More information is available at
www.iXMiXer.com
, on the Facebook page and Twitter.