CeteraMarketing Wins the Prestigious 2011 Supplier of the Year Award given by the SCMBDC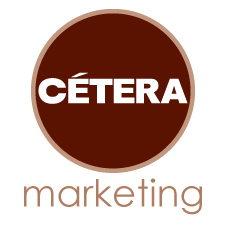 NORTH HOLLYWOOD, CA - July 14, 2011 - The 2011 Supplier of the Year Awards Luncheon, sponsored by the Southern California Region of the National Minority Business Development Council (SCMBDC), was held on July 7, 2011, at the OMNI Los Angeles Hotel. One by one, the nominees made their way through the large ballroom, on the red carpet and onto the stage until all 30-plus award nominees were introduced and recognized. But it would be another hour before awards were presented to the four, 1st place finishers.
This year, 24 top-performing, SCMBDC-certified Minority Business Enterprises (MBEs) nominated by 15 corporations competed for the award in four categories, based on gross annual sales of less than $1 million (Class I), between $1 million and $10 million (Class II), between $10 million and $50 million (Class III), and $50 million or greater (Class IV).
One award is presented in each class and MBEs are judged on demonstrated growth and development; employment and job creation, consistent high quality operations and business performance, products/services; use of and assistance to other MBEs, and more.
This year's Supplier of the Year Award winner (Class I) is CeteraMarketing, located in North Hollywood, California. Miss Hali's company was nominated by the Honda Motor Company and said, "This is our very first Supplier of the Year nomination and I certainly felt we deserved it but didn't think CeteraMarketing would win and I am extremely grateful for receiving this very prestigious honor." Along with the SOTY Award, CeteraMarketing also received an airline ticket sponsored by American Airlines to the National Minority Supplier Development Council's (NMSDC) annual conference in Miami Beach, Florida, in October 2011, courtesy of Kaiser Permanente and American Airlines.
"This award represents a significant accomplishment in our business partnership with Honda and our numerous highly satisfied clients," said Dana Hali. "We strive everyday to do the very best for them. They expect excellence and we deliver! That is the CeteraMarketing commitment and the key to our success."
About CeteraMarketing
CeteraMarketing is an award-winning business. The business was started when Hali was an intern at The Steve Harvey Show. She devised a plan to sell gifts to the cast and crew to earn additional holiday money, and partnered with two of Mr. Harvey's wardrobe personnel. He matched their seed money and within one month earned $15,000. After going on to write for Disney's, The Proud Family Show, Dana could not give up her passion for gift giving. She saved her money, followed her dreams and went on to obtain BET Networks as her first client, gifting celebrities and the network's award shows, as well as Universal Music Group.
Dana eventually closed deals with major clients. Due to demand she later formed a second company. CeteraMarketing is a marketing company that strictly caters to corporate clients requiring promotional products, service award programs, and marketing material. GiftsCetera and CeteraMarketing have seen a 50% increase in business sales in the last two years and have added clients such as American Honda Motor Company, Inc., Southern California Edison, San Diego Gas and Electric, Southern California Gas, NetServe, and AEG.