Perpetual Scholarships for Not-For-Profit Board Directors Course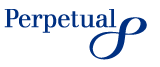 The Perpetual Foundation, which is dedicated to building capacity, leadership and governance in the not-for-profit (NFP) sector, has funded the scholarships in partnership with the JS Love Trust.
Held around the country in October and November 2011, the scholarships will be administered by the Australian Scholarships Foundation, which will award more than 300 places, worth more than $1,000 each.
About the course
The Australian Institute of Company Directors' Not-For-Profit Board course is designed specifically for board directors of charitable organisations looking to develop a deeper knowledge of the responsibilities of directorship, governance and performance issues relating to NFPs.
Full day courses will be held in Sydney, Melbourne, Brisbane, Adelaide, Perth and Canberra in October and November 2011.
How to apply
To apply and for more information visit
www.scholarships.org.au
. Applications close Friday, 19 August 2011 and are only open to board members of charitable NFPs.
The
Perpetual Foundation
provides a way for our business, staff and clients to contribute to improving the lives of others. Each year, Perpeutal's own endowment within the Foundation makes grants to help build capability and efficiency in the NFP sector. This year, in addition to funding the above scholarships, we are also supporting:
- The Fundraising Institute of Australia, a peak industry body for the non-profit sector, to provide an international professional development scholarship for someone working in fundraising.
- Research Australia, which actively promotes philanthropic support for medical research, to support thought leadership for the cause.
These grants are made in line with our strategy to drive best practice and thought leadership in Australia.
About Perpetual Philanthropic Services
Perpetual
is one of the largest managers of private charitable foundations in Australia, with over $1.2 billion in funds under management (as at 31 December 2010). Perpetual is trustee to more than 450 charitable trusts which help medical, social, environmental, religious, cultural and educational causes.
Perpetual Philanthropic Services
is part of Perpetual Private Clients which advises clients on over $8.8 billion of investments (as at 31 December 2010). The Perpetual Private Clients team of experts offer tailored advice and services and can help clients fulfill their charitable intentions.
Email Perpetual Australia