Cash Train Scheduled for The Fast Track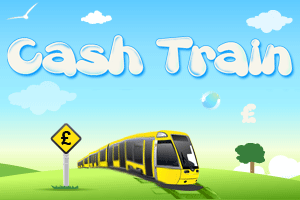 A new short-term loans website called
Cash Train
has been launched to provide payday loans to a wide range of customers who may have been refused elsewhere.
The site has been set up to give customers who may have bad credit or just need access to a quick cash loan to help cover costs. The owners of Cash Train, Reset Finance come from a strong financial credit background so can ensure that customers are getting the best payday loan options available.
A payday loan is a small cash loan, which is generally lent for a short amount of time. They are normally used as a way to help cover emergency expenses. In the UK over the past few years, they have dramatically increased in popularity, leading to a number of companies being created to meet demand.
Customers of Cash Train will be able to put in an application for anything from £80 to £1000, and will be able to get access to their
cash loan
on the same day that they apply. Not only this, but most customers will be able to receive their cash within the hour. In terms of repayment on the loans provided, the company's Representative APR is set at 1737%, which works out as £25 on top of every £100 borrowed.
To qualify for a payday loan with Cash Train, the applicants must be:
• Over the age of 18
• Employed and earning over £500 per month
• The owner of a bank account with a debit card
• A UK Resident
Understanding that their customers will generally be applying for payday loans to cover urgent costs, Cash Train boasts a fast and simple application process. All customers have to do is:
• Enter all of their details
• Receive an almost instant lending decision
• Check through all of the terms and conditions
• Sign their agreement online
• Wait for the cash to be advanced into their account
Michael, Managing Director at Cash Train said: "We are really excited to be launching our new website. We have sourced all of the best lenders across the UK to be able to provide our customers with the highest chance of being approved for a loan.
We could see that the rising cost of living, coupled with pay cuts at the moment has meant that so many people are unable to save. So, should an unexpected expense pop up, many people have nowhere to turn. This is why we started Cash Train, to help to bridge that gap between paydays and to give our customers that extra help when they need it most."
Cash Train
is committed to responsible borrowing from themselves and their customers. This means they will not operate with any upfront fees or hidden charges. As part of their company ethos, this new website aims to help borrowers get the fairest deal when it comes to credit.
[Ends]
Notes to editor(s)
Cash Train was launched at the beginning of 2011 to provide an honest and reliable loan service to a wide range of customers
Cash Train is a short-term loans broker, covering the whole of the UK