OOm Singapore Appointed SEO Agency for Euro Group Private Limited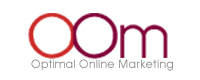 Euro Group Pte Ltd, the parent company of three leading brands: Yun Nam Hair Care, London Weight Management and New York Skin Solutions, has appointed OOm as its Search Engine Optimization (
SEO
) agency.
OOm is tasked to optimize all 3 reputable brands on the search engines to gain high levels of exposure and traffic to the sites.
Wayne Eo, managing director of OOm said, "We are very pleased to be recognized by an international brand and presented with an opportunity to optimize all 3 brands under Euro Group.
SEO
is always our core competency and we are very confident that we can achieve the desired KPIs set by Euro Group. "
Nicole Lim, Marcom Manager of Euro Group mentioned that they are very pleased with the in-depth
search engine marketing
knowledge shared by OOm and impressed with the successful case studies presented. "We are positive and very confident that OOm can bring our brand to a higher level with their optimization capabilities."
OOm also shared that their secret to executing successful campaigns and generating positive results are all because of a professional and committed team of analysts that they have hired and trained. It was further mentioned by the Internet Marketing Director, Ian Cheow that OOm treasures and appreciates all their clients' continual support and confidence in the company. We are looking forward to sharing Euro Group's successful campaign results.
About Euro Group Pte Ltd
Euro Group Pte Ltd is the parent company of three leading brands: Yun Nam Hair Care, London Weight Management and New York Skin Solutions, in Singapore. The group has a current staff strength of almost 600 employees, which is constantly increasing as they are rapidly expanding their business.
For more information on Euro Group Pte Ltd, please log on to
www.amesunited.com/singapore-ourbrands-page.aspx
About OOm Singapore
OOm delivers result-oriented online marketing solutions to both SMEs and enterprises. Founded in 2006, the agency has grown to become a leading online marketing agency that is committed to working with clients throughout South-East Asia and Asia Pacific.
OOm offers a complete suite of online marketing solutions, from search engine marketing (SEO, Google, Yahoo, Baidu sponsored ads) to social media marketing.
The agency is also invited to speak at industry events like ad:tech Singapore 2011, Search Engine Marketing Expo and others, to share strategies and educate the market about online marketing.
At Agency of the Year 2011, OOm was the only local agency to receive the MARKies award from Marketing Magazine, rewarding OOm's competency in Search Engine Marketing.
For more information on OOm, please log on to
www.oom.com.sg
.