New Blog Right On The Money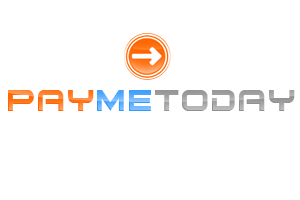 Popular
short-term loans
website Pay Me Today, has just announced that they are launching a new blog section to their website.
The new section of the site has been set up to provide customers with more information about the loans they are taking out and to help them make the best possible loan decisions.
The
new blog
will also include news from the world of finance, tips on how to save money and more information on the products available on their website.
Payday loans
are small short-term cash loans, which are generally borrowed for around a month. Depending on the loan provider, the amounts available can vary, as well as repayment costs. They are usually used to cover the costs of unexpected urgent expenses like a broken washing machine or costly car repairs.
From Pay Me Today customers are able to apply for any loan amount from £80 up to £1000, with customers paying back £25 on top of every £100 borrowed. Boasting a fast, secure and
easy application process
, customers can receive their cash on the same day that they apply. Not only this, but in the majority of cases, they can get the loan within 60 minutes.
To qualify for a payday loan with Pay Me Today, the applicants must be:
Employed, earning over £500 a month
18 years old or over
A bank account holder, with a debit card
Of the new addition, Julian, Creative Director said, "Here at Pay Me Today we are committed to providing our customers with the best loan information possible. This is so they are able to make the most informed decision when it comes to taking out credit. We already pride ourselves in being a responsible loan provider, so this addition of a blog will just add to that.
We started Pay Me Today to help bridge the gap between paydays and we want our customers to be treated as fairly as possible. From our experience in the credit industry, we have seen that when used incorrectly, sometimes customers can get into trouble financially when borrowing money. This is why we want to show them all the information possible, so this can be avoided at all costs. "
Notes to editor(s)
Pay Me Today was created in 2010, to give a wide range of customers an alternative short-term credit options.
They are a short-term loans broker, covering the whole of the UK.