Extended Life GPS Tracking Battery Pack Available for Enduro Pro GPS Tracker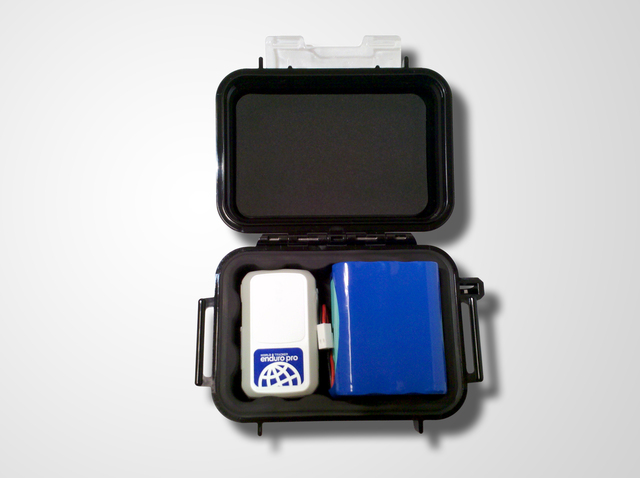 Burlingame, CA- TrackingTheWorld recently announced the availability of an extended life
GPS tracking
battery pack for the firm's best-selling WorldTracker Enduro Pro GPS tracker. With the optional battery pack, the Enduro Pro's battery life is extended from up 30-days to up to 180-days of continuous GPS tracking on a single charge.
"The extended battery pack dramatically enhances covert
GPS tracking
and vehicle tracking operations by utilizing the Enduro Pro's built-in motion detector to conserve battery power when the device is not in motion," said Phillip Loesch, TrackingTheWorld General Manager.
The dual-layered 6-cell Lithium-Ion battery pack offers convenient installation with quick, tool-free magnetic mounting. Securely housed in a crush-proof, water-proof Pelican® case, the Enduro Pro extended life battery pack measures just 5.43 inches long, and is ideal for extreme durability in long term, unattended GPS tracking operations. "This battery pack and the Enduro Pro are designed to stand up to the toughest GPS tracking conditions. As a pair, they create an exceptional GPS tracking package for both business and personal use," said Loesch.
As TrackingTheWorld's most recent release, the Enduro Pro GPS tracker is widely-recognized for its all-weather capabilities, ultra-compact size, fast fix times, and affordability in comparison to other trackers in its class. The device was recently featured on CNN Newsroom and has received excellent reviews by GPS Magazine which described the Enduro Pro as "one of the best, if not the best, option on the market today."
TrackingTheWorld, based in Burlingame, CA, is a global leader in the development and distribution of GPS trackers and accessories. The firm offers private label GPS tracking software licensing in addition to product distribution opportunities. For more information, visit
www.trackingtheworld.com
, email
sales@trackingtheworld.com
or call 650.692.8100.
Email TrackingTheWorld, Inc.