Fitness Equipment and Exergaming Company Nexersys Corporation Announces Successful Conclusion of Its Second Round Financing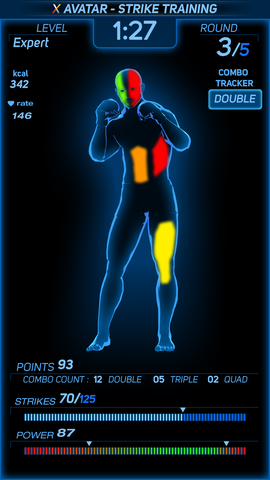 AUSTIN, TX, July 24, 2011 – Fitness equipment company Nexersys Corporation announced today that it has raised $1MM in its second round of financing. Based on the strength of its interactive
exercise equipment
technology, dynamic striking workout content and partnerships within the fitness, boxing and MMA (mixed martial arts) entertainment industries, Nexersys expanded its base of investing entities while accommodating reinvestments from first-round participants.
"This financing shows investor confidence in Nexersys' ability to change the way we exercise and provide fitness and gaming participants a fun and effective exercise experience" said Terry Jones, CEO of Nexersys. "We're gratified with the continued support of our major first-round stakeholders and pleased to add new investors, including one of the nation's oldest publicly-traded equity funds, to our base of supporters."
Nexersys
is leading the charge in innovative, compelling and intelligent exercise equipment for the twenty-first century. The iPower Trainer's seven striking pads utilize accelerometer printed circuit boards to measure the accuracy, power and velocity of each strike. The exercise system's commercial-grade frame is adjustable for wide range of body sizes. The iPower Trainer provides its users an unlimited number of workouts composed of Video Technique and Training rounds as well as Avatar Sparring in "Follow Me" and "Strike Training" modes. Nexersys provides the leadership and experience of a professional personal trainer by teaching, training, encouraging and delivering live feedback to users.
About Nexersys
Nexersys is a leader in in the expanding "Exergaming" market via its iNTELLIGENT and iNTERACTIVE iPower Trainer. The competitively-priced Nexersys iPower Trainer utilizes High-Intensity MMA Interval Training to deliver a fun, effective and dynamic fitness experience. Nexersys has grabbed the attention of
videogame industry bloggers
and
the press
with its compelling mix of gameplay interaction and high-octane workouts. Poised to make an impact in the $10.5B exercise machine market, the company is launching its initial equipment line in the highly visible domestic direct-to-consumer market in September. Nexersys will expand its offerings to include a commercial model and customized content in January 2012, which will be distributed to gyms, hospitality providers and government agencies.