ACOM Increases Efficiency of Popular System i Payment Managment and Document Output Software with New Features, including QR Barcode Printing Capabilities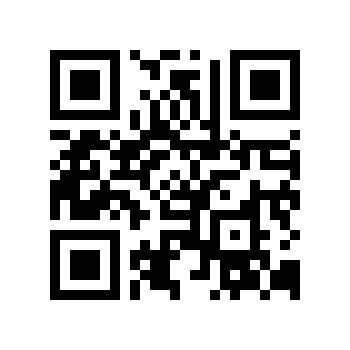 LONG BEACH, California, July 28, 2011 — ACOM Solutions, Inc., a prominent developer of payment and
document management software
, today announced recent enhancements to their EZPayManager/400 and EZeDocs/400 software solutions.
The 8.5.02 version of the payment and
document output software
include three new features that appeal to businesses of all sizes. ACOM's long-running software systems have become vital components in many companies. These added features also keep up with market demands and technology advancements, said Angela Doolittle, ACOM's Channel Product Manager.
"In order for our clients to stay on top of marketing trends, we have included the ability to print QR barcodes with the EZeDocs/400 software," Doolittle said.
The QR barcode capabilities allow businesses across all industries to imbed URLs within 2D generated barcodes on all types of printed materials — from business cards to labels for car windows at dealerships — directing users for more information on their products. With the increased popularity of smartphones and online marketing, ACOM believes QR barcode printing capabilities will be an added bonus in their popular systems.
ACOM is also adding EZConvert/400, a
spool file conversion
utility. This feature will be able to transform raw data or spool files from the IBM i into MS Excel spreadsheets or .CSV (Comma Separated Value) files and placed on the IFS for later use. EZConvert/400 will help users convert data into sales reports, inventory reports, or time sheets into spreadsheets; just to name a few different uses.
The third enhancement, the addition of sending PJL commands to printers. This allows businesses to tackle administrative duties efficiently. Capabilities on multifunction printers are inputted easily with passwords or security keys. Using PJL gives the ability to programmatically switch printer languages, monitor printer status, configuration, and more.
"We believe that these software enhancements will provide our customers the kind of advanced capabilities they require to remain competitive and efficient in their individual industries," Doolittle said.
About ACOM Solutions, Inc.
For over 28 years, ACOM has been automating document and payment processes for more than 4,000 organizations, across all industries. ACOM's solutions integrate with any financial/ERP system to extend their capabilities to dramatically improve an organization's efficiency by automating their previously manual, paper-based processes, and significantly decrease an organization's costs. For more information, call 800-699-5758, email
info400@acom.com
, or visit
http://www.acom.com
For more information about partner opportunities, call 800-347-3638 x 4150, email
partnerinfo@acom.com
, or visit
http://www.acom.com/channels
Email ACOM Solutions, Inc.