Fraudulent Tax Resolutions Practices Lead to Lawsuits, Closure of Roni Deutch & American Tax Relief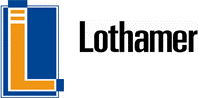 August 12, 2011 - Lothamer Tax Resolution, the largest
tax resolution
and representation firm in Michigan, reminds taxpayers to do their homework before hiring a tax professional to resolve IRS tax problems.
California-based law firm Roni Deutch, also a tax representation company, was shut down due to a $34 million lawsuit filed by the Attorney General of California. Deutch's ads promised to settle for "pennies on the dollar" and stated an astounding 99% success rate, but failed to achieve any resolution for the majority of its clients.
In a separate case, the Federal Trade Commission requested a court to order the closure of American Tax Relief. The company advertised heavily, promising it could clear back tax debt "for those who qualified". However, virtually all prospects were told by commission-based telemarketers posing as "tax experts" that they qualified for a tax reduction. Fees were collected up front, with no actual work done to resolve tax debt.
These events send a message that
tax help
and resolution companies are scammers. While it is certainly true that not all people qualify, the IRS does routinely grant
Offer in Compromise
settlements and will agree to settle debt for less. Reputable tax firms let clients know what is realistic from the start.
If an individual is considering obtaining representation for unfiled returns or delinquent taxes owed, they should research the company in question, look into its Better Business Bureau rating, and search online for complaints and positive comments about the company and their services. They may also request a face-to-face meeting with a licensed professional. Above all, they should be wary of firms who make guarantees or require large retainers up front before any services are performed.
Lothamer is a professional firm of Certified Public Accountants founded by Jesse Lothamer, J.D., C.P.A. in 1978. The firm specializes in Tax Representation and Tax Resolution, and has helped thousands of clients settle their tax problems with the IRS and State of Michigan.